Stress Management & Mental Wellness for Entrepreneurs
Join H2i Monday March 6th at 4:00pm as part of Toronto's Entrepreneurship Week for an event exploring stress management and mental wellness for entrepreneurs!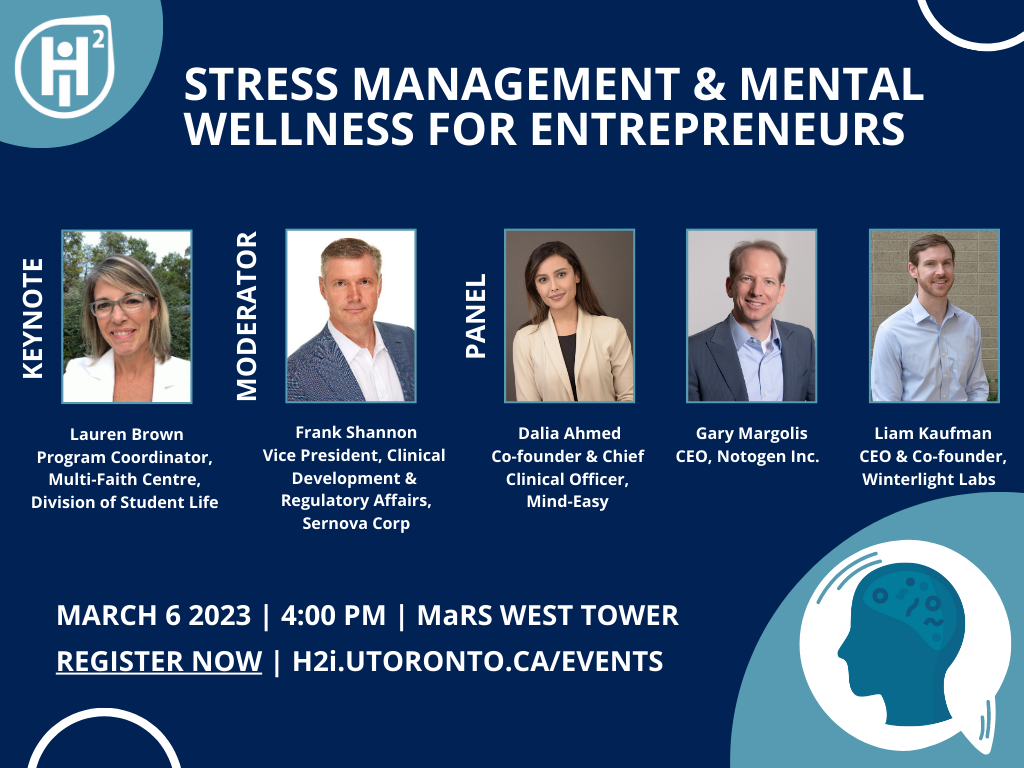 About the Event:
Stress management is a critical skill for everyone, including entrepreneurs. Since many entrepreneurs are juggling school, work, family and starting their own businesses, we want them to know early on in their careers that it is important to understand the difference between good and bad stress. Give your brain a break before a busy UTE Entrepreneurship week!
This event will be livestreamed for those who cannot attend in person. Please register in advance and select your method of attendance.
We are interested in learning how we can best support the mental health needs of our entrepreneurs! Please take a moment and complete the pre-event survey.
Schedule:
4:00 PM | Opening Remarks
4:05 PM | Keynote Speaker & Guided Meditation | Lauren Brown
4:30 PM | Panel | Dalia Ahmed, Gary Margolis, Liam Kaufman; Moderated by Frank Shannon
5:00 PM | Q&A Discussion | Keynote, Panel and Audience
5:25 PM | Closing Remarks & Resources
Meet the Speakers: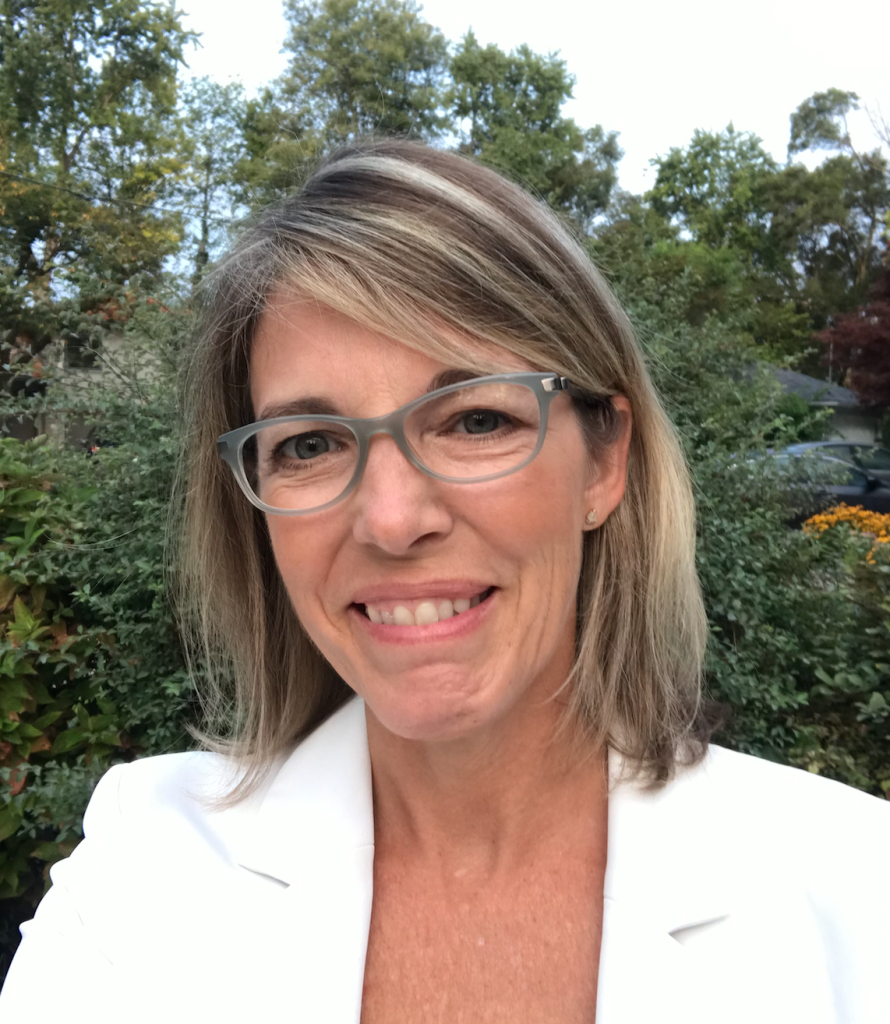 Lauren Brown, M.Ed., B.Ed, B.A., E-RYT
Program Coordinator, Multi-Faith Centre, Division of Student Life
Lauren is a PhD Candidate at the Ontario Institute for Studies in Education. Her research focuses on student wellbeing in higher education and her doctoral study is supported by Inlight Student Mental Health Research Initiative an Institutional Strategic Initiative at the University of Toronto. Lauren has taught yoga and mindfulness in schools and healthcare settings for the past 9 years. She is also the Program Coordinator for the Mindfulness, Meditation and Yoga programming delivered through the Division of Student Life at the University of Toronto.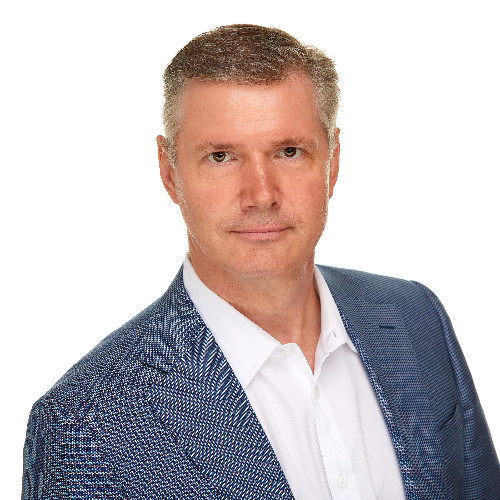 Frank Shannon
Vice President, Clinical Development and Regulatory Affairs, Sernova Corp
Frank Shannon has spent his entire career in clinical development, regulatory affairs, quality assurance and medical affairs in the pharmaceutical, biologics and medical device industries. He is currently the Vice President, Clinical Development and Regulatory Affairs at Sernova Corp. Frank has held similar executive positions at Ripple Therapeutics and Interface Biologics, and led the regulatory affairs and quality assurance functions at St. Jude Medical and Baxter Corporation, in Canada. He previously held Medical Affairs and R&D positions at Occulogix, Genentech, Roche and Boehringer Ingelheim where he led the design, execution, analysis, and reporting of numerous clinical trials and outcomes research studies through partnerships with industry, government and NGO sponsors.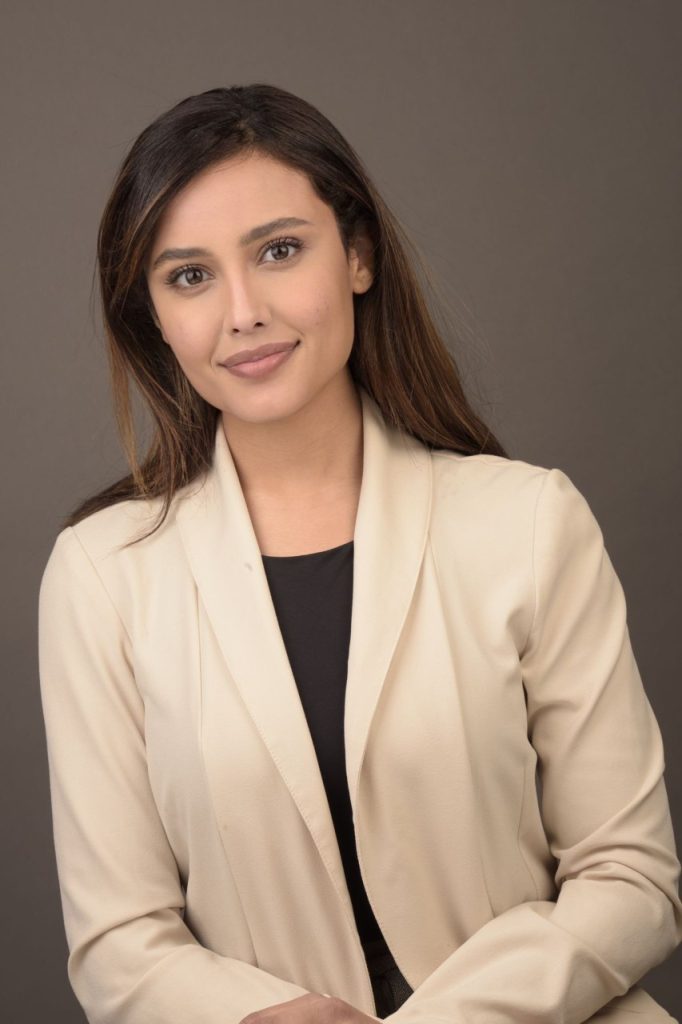 Dalia Ahmed
Co-founder & Chief Clinical Officer, Mind-Easy
Dalia is Yemeni-Canadian with a diverse background. She was raised between Jordan and the U.A.E. till she immigrated to Canada 8 years ago. Dalia has always been passionate about using her strong cultural sensitivity in working with a diverse clientele in addressing interrelated dimensions of human identity.
She is completing a PhD in education at Canada's leading academic institution (University of Toronto) in Counselling and Psychotherapy, with a focus on cross-cultural integrations for psychotherapeutic interventions for eliminating inequities of mental health care.
Dalia executed a variety of research projects exploring numerous cognitive processes and the barriers that refugees and newcomers face when coming to Canada. Additionally, she was also heavily involved in research on serious mental illnesses, effects of poly-substance use, and trauma-informed care and practices, at St. Joseph's Healthcare Hamilton's Forensic Psychiatry department. Dalia also delivered a variety of various programs for the Canadian Mental Health Association (CMHA) for vulnerable populations. Dalia leverages her intersection of expertise in both research and adult education to create programs that target mental health in diverse populations.
She has gained her clinical training in Canada's leading hospital for mental health, the Centre for Addictions and Mental Health (CAMH). Her clinical expertise lies in integrating numerous therapeutic approaches (CBT, DBT, EFT, ACT, psychoanalytic psychotherapy) as well as adapting interventions to diverse demographics. At Mind-Easy, Dalia leads the clinical strategy, oversees partnerships with culturally-focused as well as clinically-based research institutions, and manages our student cultural-competence development program.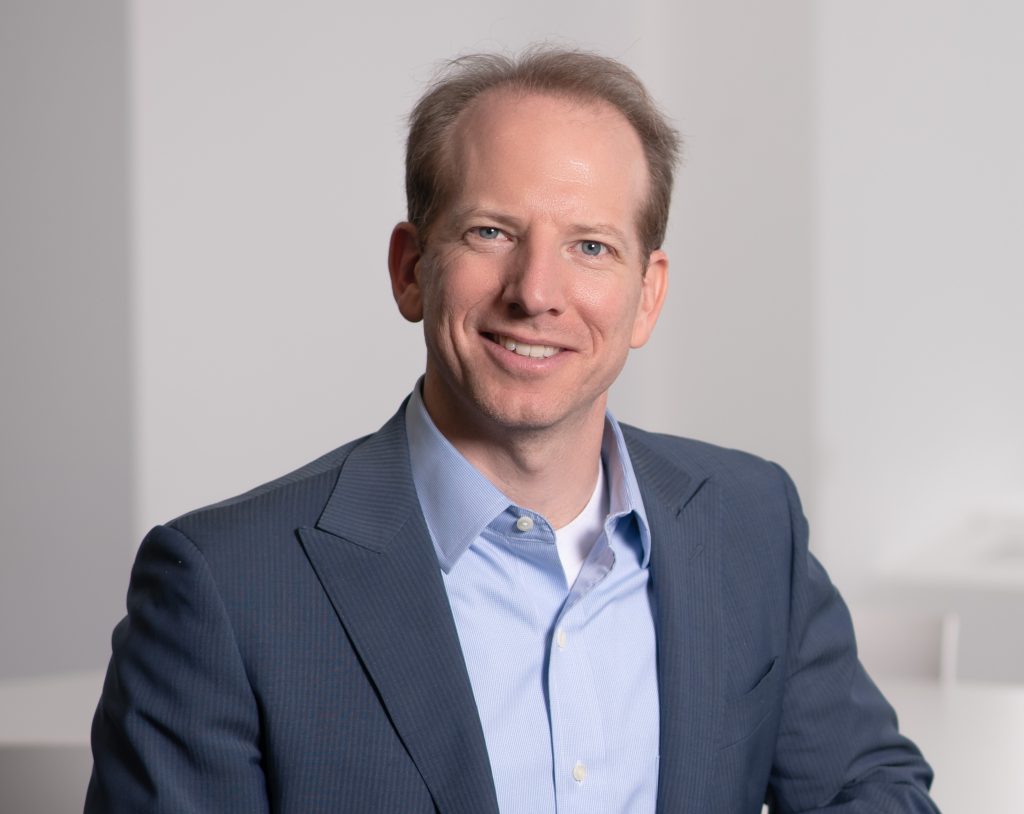 Gary Margolis
CEO, Notogen Inc.
Gary Margolis is the Chief Executive Officer of Notogen Inc., a pre-clinical biotechnology company developing a biologic regenerative therapy for degenerative disc disease.
Prior to joining Notogen, Gary was the Managing Director, General Counsel and Chief Compliance Officer at DRI Capital Inc., one of the world's largest, healthcare-focused private equity funds. During his tenure with DRI Capital, Gary conducted the legal and intellectual property due diligence, led the negotiations on, and played a leadership role in, more than a hundred pharmaceutical royalty acquisition opportunities.
Prior to joining DRI Capital, Gary was a legal associate with Dewey Ballantine LLP in London, UK, and Simpson Thacher & Bartlett LLP in New York, and began his legal career with Osler, Hoskin & Harcourt LLP in Toronto. Gary practiced primarily in the areas of mergers and acquisitions and securities law.
Gary earned both his Bachelor of Sciences degree in Human Biology and his Juris Doctor legal degree from the University of Toronto. Gary lives in Toronto with his wife and two daughters.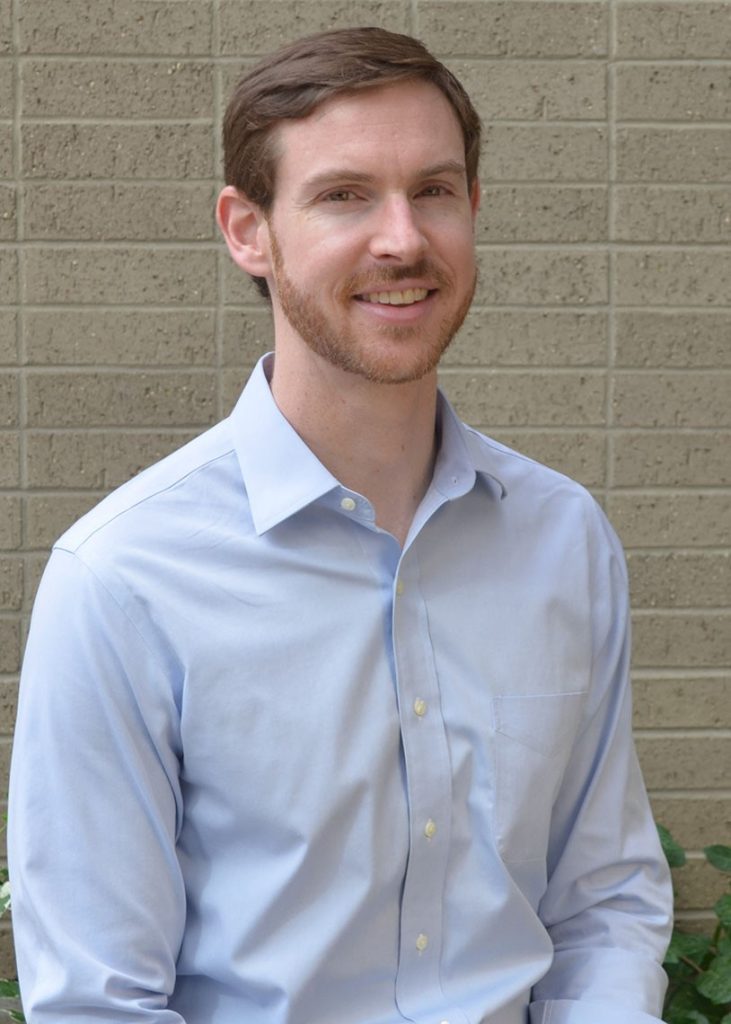 Liam Kaufman
CEO & Co-founder, Winterlight Labs
Liam Kaufman is the CEO and cofounder of WinterLight Labs, which develops digital biomarkers to quantify cognitive impairment and mental health using speech and machine learning. Winterlight Labs was acquired by Cambridge Cognition in January 2023.
Where
MaRS West Tower, 661 University Ave, 14th Floor
allTags
No allTags saved to the post yet …