Professional Service Vouchers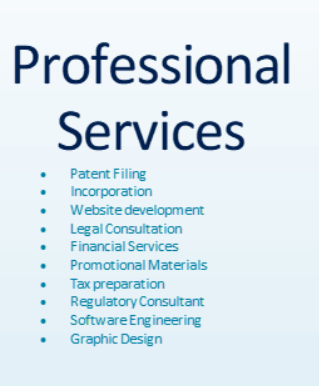 H2i's Professional Services aim to help existing clients pay for professional services related to their startup ventures. This is your chance to seek out needed services from a lawyer, engineer, designer or other service providers and have H2i cover some or all of the cost.
This professional fee cycle is made possible by the generous funding received from the Temerty Foundation.
How to apply:
Provide three components:
Rationale for your requested funding
A current H2i 1-pager;
Quote or invoice from your professional service provider.
Submit all three below by November 30th, 2021.
Companies will be selected based on their funding needs; active engagement with H2i and impact of the funded activity request.
Note: Participation in Accelera sessions is a requirement. Clients who have attended over 50% of their monthly Accelera sessions for the past 12 months or since their formal intake with H2i (if less than 12 months) will be eligible to apply for H2i's professional service vouchers.
Have questions? Email us at info.h2i@utoronto.ca.
---
This form is currently closed for submissions.