Health Innovation Hub (H2i) Restructures to Reflect Strong Growth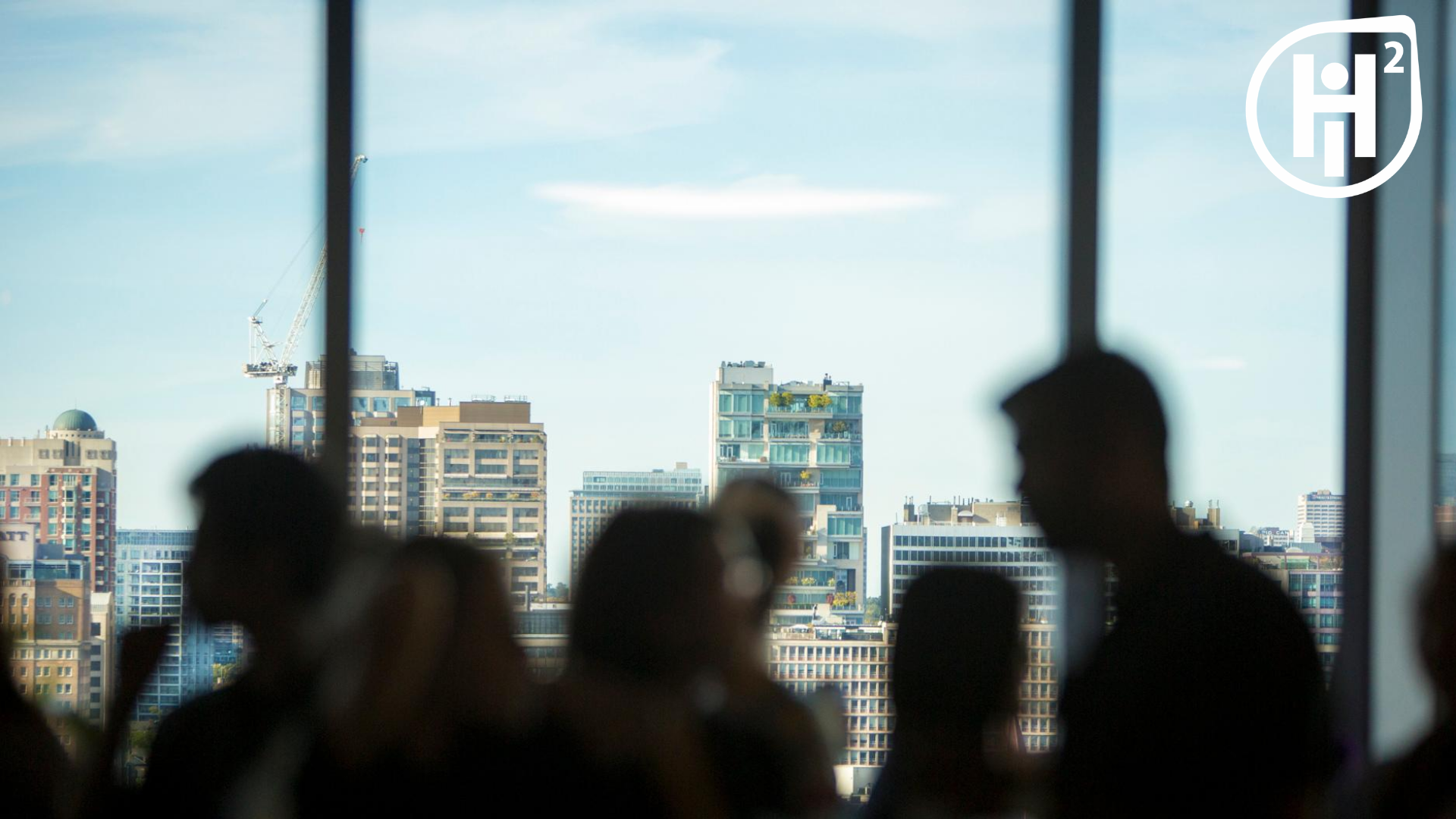 Sept 2-2020
After six years of strong growth, the Health Innovation Hub (H2i) at the Faculty of Medicine is restructuring to better adapt to investor readiness and H2i's evolving portfolio of healthcare start-ups.
Effective September 1, 2020, H2i will be reorganized into the following structure:
H2i will have a single lead Director, Paul Santerre, PhD, PEng, who will oversee general executive and program operations and report directly to the Faculty's Vice Dean Research and Innovation. Prof. Santerre will manage the Level 2 company portfolio, coordinate support activities for H2i operations and manage strategic partnerships.
Joseph Ferenbok, PhD, will be the Associate Director for Commercialization Education and manage the Level 1 companies. He will oversee special commercialization education related projects that are pan-university, and also projects that impact strategic data management;
Andris Lauris, PEng, will become the Associate Director for Ventures and Investment, overseeing later stage Level 3 and 4 companies, with responsibility for managing relationships with industry mentors and coordinating programming for early angel, financing tools, and other non-dilutive investments.
With these changes, H2i has also allowed itself to be nimble, just like its young start-ups, and has evolved into a campus linked accelerator that has adopted a continuum program consisting of 10 elements delivered across 4 levels of competencies (1.Education; 2. Discovery; 3.Venture; 4. Scale). The nature of the program takes into consideration the longer lead times needed in a heavily regulated industry such as healthcare. While H2i was mostly a Level 1 and 2 intense cohort along with a few very early Level 3 companies in its early years, since 2016-17 and into the current cohort the companies intensely reflect level 2 out to late level 3 maturity. The level 2 and 3 cohorts now make up just over 90% of the campus-led accelerator's (CLA) portfolio, with companies moving ever faster to late-stage level 2 than before.
"During this past year, H2i has launched activity in its second five-year strategic plan, and with that initiative, this reorganization better supports the latter change in company readiness profile," said Prof. Santerre. "This will enable H2i to adapt to the dynamic and progressive early stage of investor readiness that is emerging in H2i's health care company portfolio, and also allow the CLA to more effectively execute on its strategic goals."
H2i will continue to have the benefit of a full-time program coordinator, currently Fiona Bergin, MSc., responsible for data management, strategic communications and public relations, and execution of program activities. The University and Faculty of Medicine have recently provided additional support with the assignment of a .5 FTE (Katherine Tucker, MHSc) to provide assistance to the program coordinator's growing portfolio of companies requiring support. Legal consultant Gabriella Chan, PhD, JD, will continue to provide guidance on matters relating to incorporation, contracts, and IP-related issues.
The organizational changes come as H2i marks the beginning of its seventh year of assisting and mentoring health care company start-ups, affiliated with health innovation from the broader University of Toronto CLA system, its hospitals, and community partners.
Since its inception in 2013-14, H2i has supported over 250 companies from more than 15 faculties across all three campuses at U of T, and has impacted hundreds of students and thousands of patients, as well as yielded a cumulative economic value of > $77M.
It now carries a portfolio of approximately 130 companies in the three theme areas: medical devices; biomarker diagnostics and interventions; and IT/AI services, which generated in excess of $45M of economic value ($39M investment; $5M product/service sales; $1M non-dilutive funding) in 2019-20.
H2i has been sought after nationally and internationally to share its operating model with health technology incubators. The growth and transformation from the first year in 2013-14, where H2i mentored 7 companies that generated $40K in economic value has been outstanding, spurred by the unique complement of 75+ industry mentors and a collaborative approach to strategic partnerships.
H2i is confident that its new organizational structure will continue to meet the needs of its stakeholders and strengthen Toronto's role as a leading North American biotechnology center.