Applications Open: Black Founders Network (BFN) Accelerate

Applications are now open for BFN Accelerate, a cohort-based program designed for Black founders of early-stage start-ups from the U of T community! Applications close May 6th.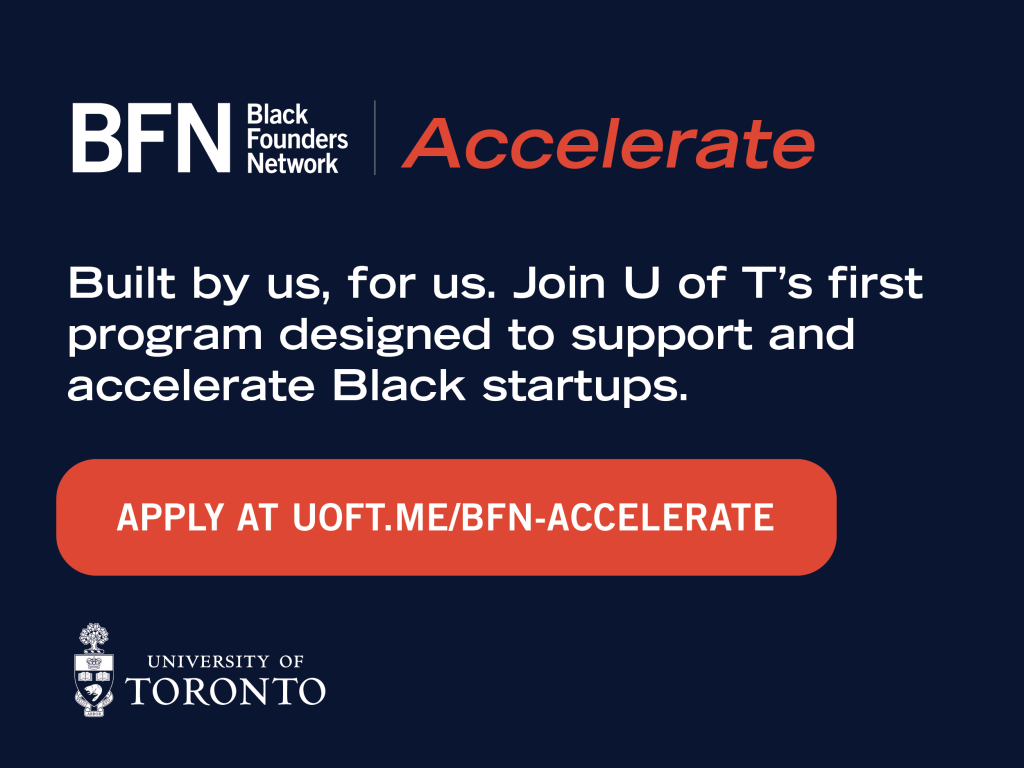 BFN Accelerate provides Black-led start-ups with access to an unparalleled network of founders, investors, and mentors along with resources, education, and venture funding to accelerate the growth of their start-ups.
This program is industry and sector agnostic. Start-ups should have some early traction with their venture and evidence that there is a need for the product or service. If your start-up has a prototype or minimum viable product (MVP), some early revenue or initial funding through grants and pitch competitions, BFN Accelerate is for you.
Applications are open until May 6. Interested founders can learn more here and apply here.
allTags
No allTags saved to the post yet …