Join Our Team: H2i International Program & Communications Coordinator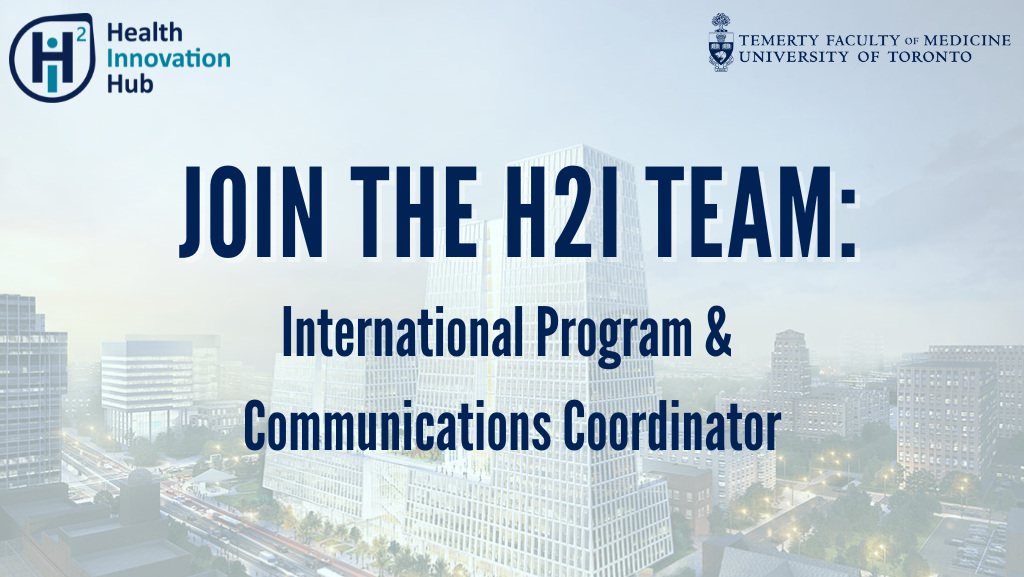 H2i's team is growing! We are currently seeking an International Program & Communications Coordinator to help lead an exciting new project.
As the H2i International Program & Communications Coordinator, you will support hundreds of young entrepreneurs annually to translate their ideas into designs, services and products that in turn benefit society. This role will work with the H2i team to develop an international profile and international linkages, providing marketing and communication materials to audiences within the University and to outside partners; conduct thorough reviews and analyses of international partnerships as they relate to H2i's priorities, in support of the development and implementation of the University of Toronto's international strategy and partnerships. Your ability to logistically coordinate a high volume and diverse set of events, including workshops, networking events, and pitch competitions, is key to the success of H2i's mission.
This role will also work closely with international partners in Africa and Canada , with plans to expand to other regions of the world, to assist in developing and implementing short- and long-term plans and partnerships in connection with the mandate of H2i. You will draw upon strong communication skills, both written and interpersonal, to advise trainee entrepreneurs, develop relationships with industry and international partners, and engage mentors and other stakeholders to build and sustain a culture and community of innovation…
Applications are open until September 20th, 2022.