U of T Entrepreneurship partners with Desjardins on startup prize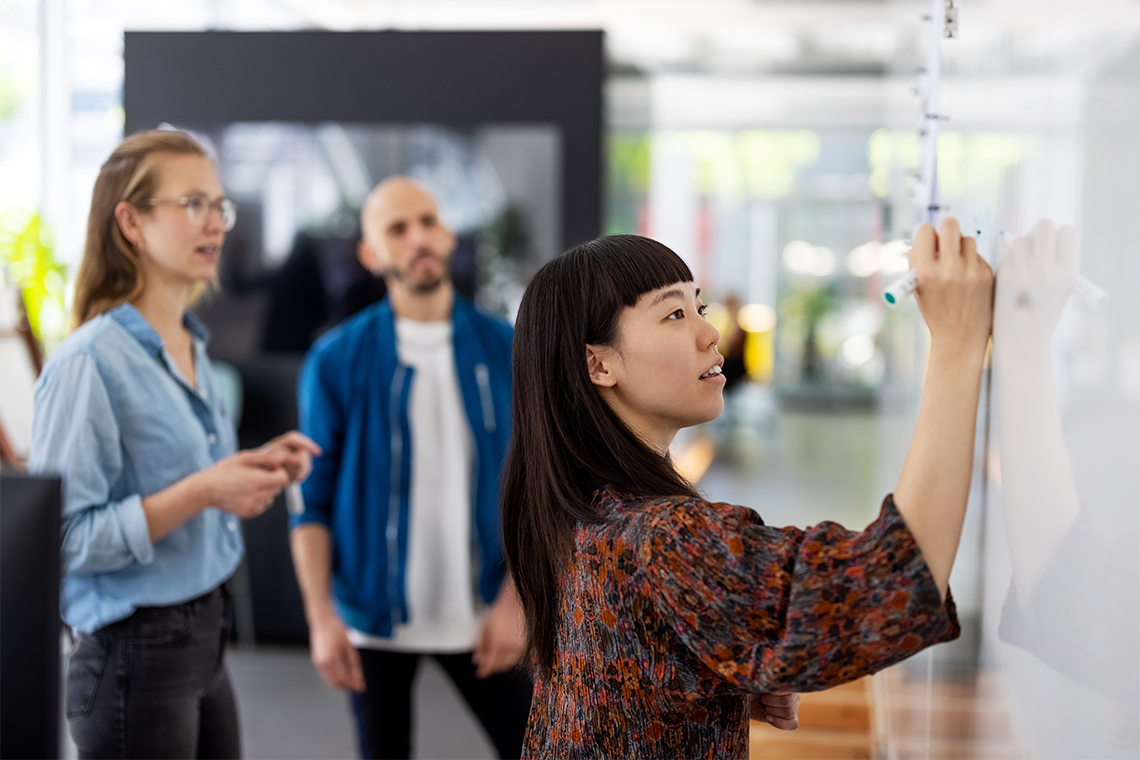 One of the biggest challenges for a student entrepreneur when building a company is capital – it costs money to develop a prototype, pay for professional services such as legal support and then market a product or services to customers. 
Enter the Desjardins Startup Prize.
"This award will mean the University of Toronto's best and brightest innovators will be able to secure funding for their startup without giving up any equity in their business," said Jon French, director, U of T Entrepreneurship (UTE). "More than $100,000 in non-dilutive prize money will be awarded."
The competition is open to all teams with at least one full-time U of T student or recent grad and the prize will be awarded during Entrepreneurship Week, which runs from March 6 to March 10, 2023.
"Entrepreneurship Week is the university's annual celebration of innovation, featuring events across the three campuses – and the perfect place for competitors to showcase their startups," French said.
Finalists will be divided into early-stage and late-stage categories based on criteria including funding to date and current revenue. They will each have five minutes to pitch to a panel of investors, entrepreneurs and other business leaders before being asked questions in a format reminicent of CBC's Dragons' Den. The prize money will be divided between the two categories, with the top three finishers in the early-stage category sharing $30,000 and those in the late-stage category sharing $70,000.
"The engagement in entrepreneurial activity at U of T is increasing rapidly," French said. "There are almost 500 teams annually that are building innovative solutions to the world's problems and this support from Desjardins gives them the critical resources they need to grow and succeed."
The Desjardins Startup Prize is part of a larger, three-year commitment as a lead partner for UTE that will also feature a financial literacy workshop for founders and the Desjardins Speaker Series – inspirational thought leadership events covering topics relevant to the UTE community.
"Entrepreneurs are vital to Canada's socioeconomic development. They create jobs and new opportunities, they develop innovative solutions to our challenges while serving the needs of our communities," said Guy Cormier, president and CEO of Desjardins Group.
"Supporting entrepreneurs means investing into the vitality of our communities. That's why we're so proud to partner with the University of Toronto to support entrepreneurs and bring their dream one step closer to reality."