APPLY NOW: Black Founders Network Smart Start Awards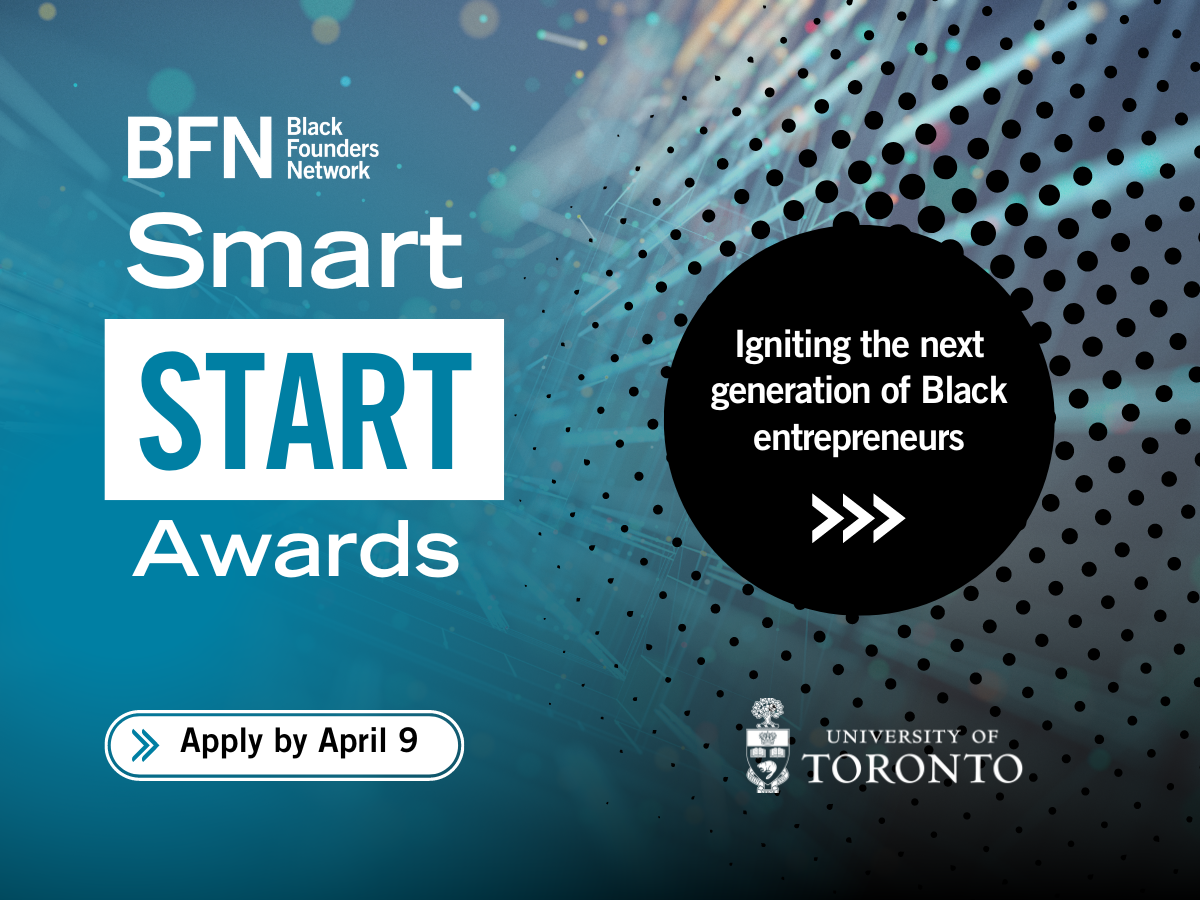 Are you an early-stage Black entrepreneur looking for support to turn your business idea into a reality?
The Black Founders Network (BFN) Smart Start Awards, supported by KPMG, aim to provide
financial and non-financial support to University of Toronto affiliated early-stage Black
entrepreneurs and their ideas. Each award is valued at $4K and will receive access to tailored
mentorship and BFN Core programming to support the development of their business, product
or service. Recipients will also have access to co-working/collaboration space Toronto's
innovation district and the BFN digital community platform where you will access resources on
the funding and resources available to Black entrepreneurs, offer and receive mentorship,
source for talent to grow your startups, offer your business services on our business directory,
and connect with like-minded innovators!
To be eligible for the BFN Smart Start Award, applicants must have a U of T affiliation as a
current student, recent alum (graduated within the past two years) or working with a U of T
campus-linked accelerator.
Apply by April 9, 2023.