Announcing the 2023 FemSTEM Pitch Winners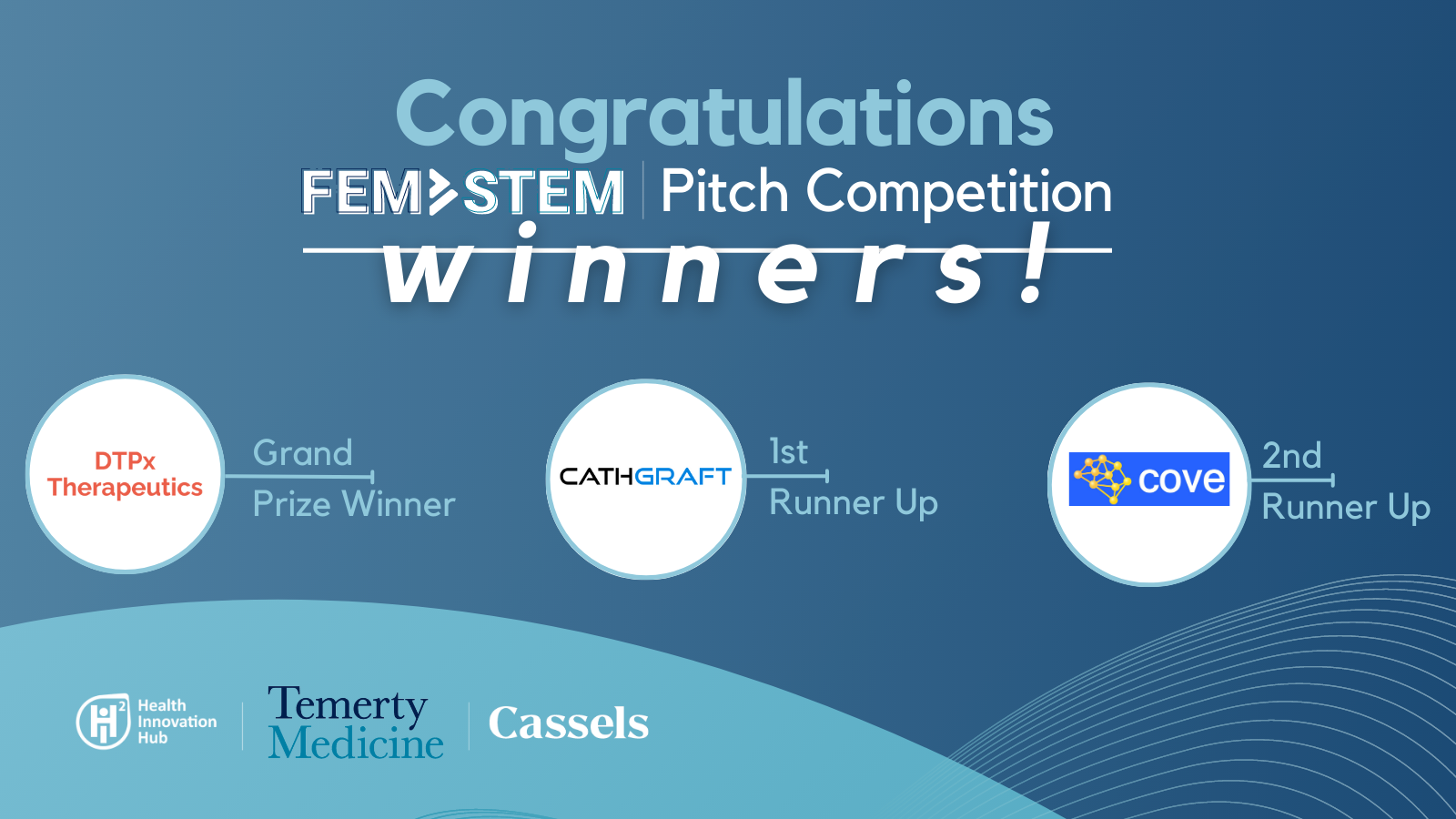 On March 23, six outstanding women-led ventures presented their groundbreaking innovations to a panel of expert judges at the 2023 FemSTEM Pitch Competition. It was an exciting day filled with remarkable ideas and presentations. We would like to extend a warm congratulations to all six teams for their fantastic pitches: CathGraft, Cove Neurosciences, DTPx Therapeutics, Mind-Easy, Neuropeutics, and NorthMiRs Inc.
We are thrilled to announce the winners of the competition: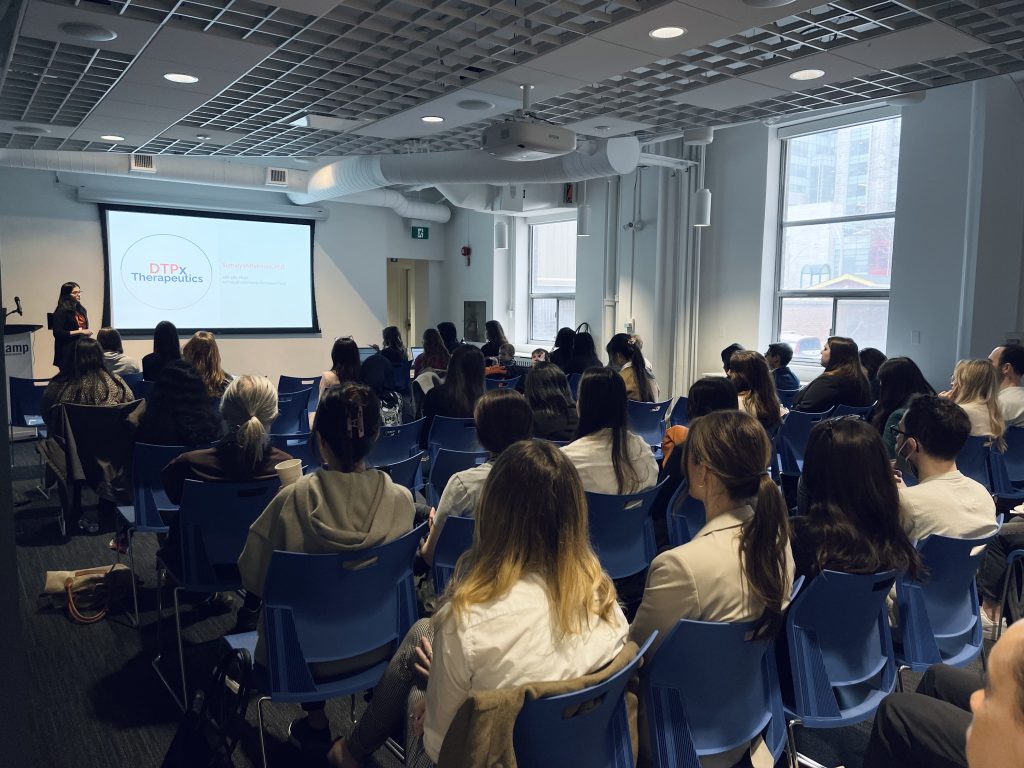 DTPx Therapeutics , presented by Sumaiyah Rehman, won the grand prize of $15,000
CathGraft, presented by Oksana Chunitska, was the 1st runner up, and
Cove Neurosciences, presented by Nardin Samuel, was 2nd runner up– each taking home a $5,000 prize.
In addition, all three teams will receive $5,000 in in-kind legal services from Cassels Brock & Blackwell LLP.

We would like to express our gratitude to our sponsors, Cassels Brock & Blackwell LLP and the Temerty Foundation, for their continuous support of the FemSTEM program and women in health entrepreneurship. We would also like to extend our appreciation to our judging panel of Kate Grant, Mira Backo-Shannon, and Soror Sharifpoor, and to Cassels Associate Kassandra Shortt for announcing the winners.

We would like to congratulate all six finalist teams for their impressive work and thank all those who attended to support them. We look forward to continuing to celebrate and support women in health entrepreneurship through the FemSTEM program.