Funding Opportunity: BioCreate Cohort 2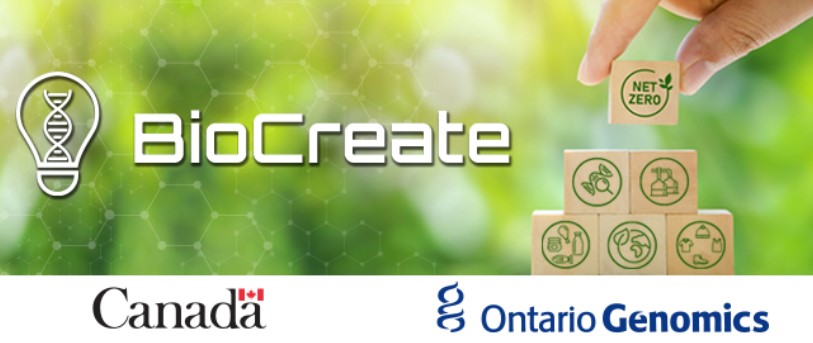 Ontario Genomics' BioCreate program (Cohort 2) is open to small- and medium-sized enterprises (SMEs) in southern Ontario seeking to commercialize genomics and engineering biology enabled products and/or technologies in the health, food and agriculture, and cleantech sectors at a Technology Readiness Level (TRL) of 4+.
BioCreate provides funding, access to mentorship and business support to help companies bring new products and technologies to market.
Program highlights:
The multi-phase BioCreate program includes direct, non-repayable funding of $150,000 that will be matched by an additional $100,000 (minimum) from participating companies to a total project size of $250,000 or more.
Funded companies will have access to 18 months of intensive business mentorship and access to critical infrastructure provided by Ontario Genomics' strategic sectoral and regional partnerships.
Each cohort will conclude with an investor showcase, giving the companies an opportunity to pitch to investors and potential partners.
The program contains three phases: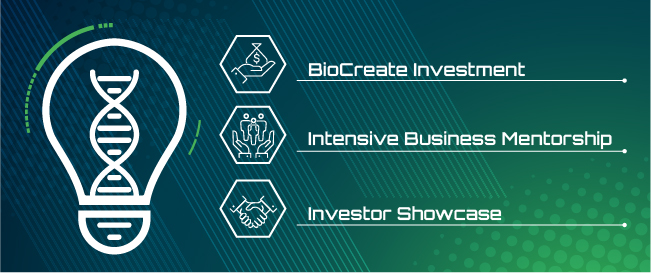 Application Steps and Dates
Interested SMEs should submit the initial BioCreate intake form at any time.
Following the submission of this form, a representative from the BioCreate team will reach out to discuss your project idea. Eligible applicants will be invited to submit an application.
Interested SMEs should review the Program Guide for more information on the BioCreate program, including eligibility requirements and evaluation criteria.
If you have questions, please contact: BioCreate@ontariogenomics.ca.
The deadline to submit an intake form to be considered for Cohort 2 is  June 30, 2023. Additional details related to BioCreate and the application process can be here.
Complete the intake form now to find out more about your company's eligibility!