H2i Trip Recap: South Africa, Rwanda & Kenya
In March, H2i International Program Coordinator Amanda Dlamini and H2i Director Dr. Paul Santerre travelled with the HENT Collaborative team to South Africa, Rwanda and Kenya. The purpose of the trip was to meet in-person with partners and learn more about the context in which they are building their entrepreneurial programs.
South Africa
The three-week trip kicked off in Cape Town, South Africa where the HENT collaborative met with University of Cape Town and their key partners: The Western Cape Government, Incubeko (in Thembalethu George) and the Genesis Hub: Vredenburg Youth Employment Services (YES). Discussions focused on the health sector environment, learning networks, health ecosystems, and community-based health entrepreneurship and innovation.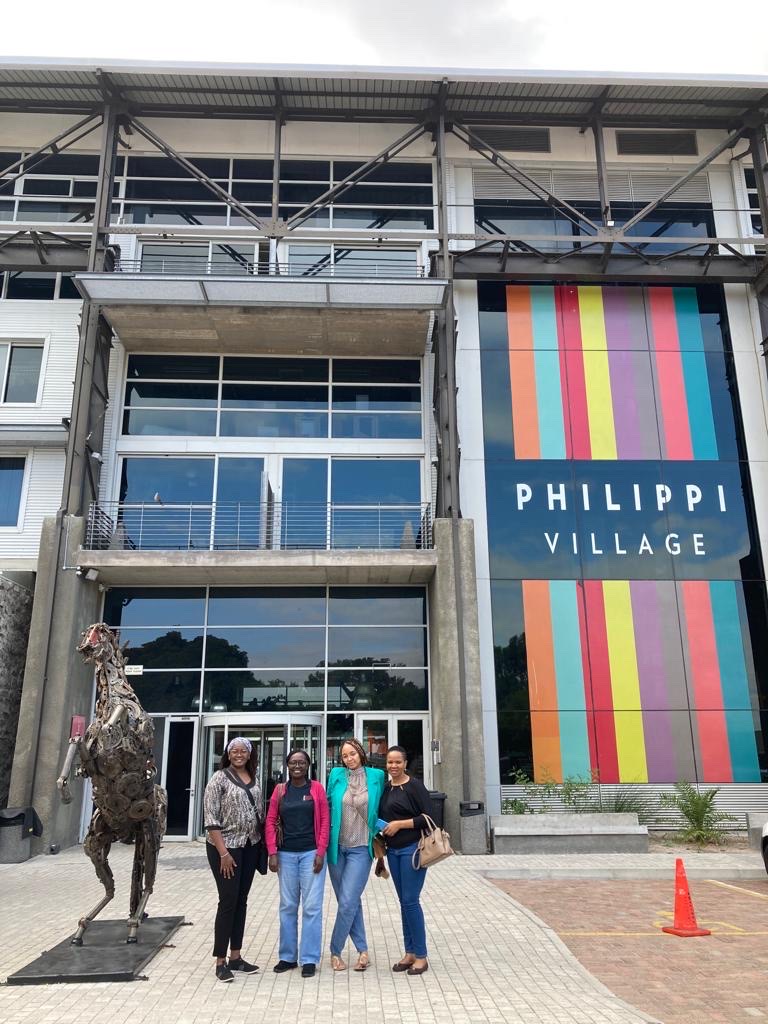 The team also toured Philippi Village at the Dr Abdurahman Community Health Clinic. Philippi Village is an integrated, mixed-use development focused on providing collaborative workspaces for small and micro business owners. Widely seen as a successful business catalyst, the Village focuses on creating safe and vibrant spaces for the Phillipi community and facilitating connections to services, employment and educational opportunities, and cultural activities.
Rwanda
The team then travelled to Kigali, Rwanda, a city focused on eco-friendly and sustainable innovation through green urbanization. In Kigali, the team attended the African Health Agenda International Conference (AHAIC). This biennial conference, organized by the Rwandan Ministry of Health, African Union and African Centres for Disease Prevention (African CDC), looks to "provide a platform for Africa to bring global attention to the undeniable link between climate change and health." H2i attended the event with collaborative partners African Leadership University (ALU) and African Institute for Mathematical Sciences (AIMS).  The conference provided an outstanding perspective of the health priorities on the continent and entrepreneurial opportunities existing for emerging health tech ventures. Further, the conference allowed for important conversations and connections between academic, industry and government alike. Attendees such as the Ministry of Health play a crucial role in establishing government support and ensuring program development and improvement happens at a large, standardized scale. 
After the conference, the H2i team collaborated with AIMS in co-hosting a 2-day workshop, which explored AIMS' approach to developing entrepreneurship and innovation programs, mapped out the realities of current African entrepreneurship programs, highlighted gaps and areas for improvement, gathered input, and explored partnerships opportunities. Before leaving Rwanda, the H2i team had the opportunity to meet with 10 ventures from the ALU working on ground-breaking innovations ranging from production of naturopathic medicine to the development innovative cardiac imaging diagnostic tools. 
Kenya
The final leg of the trip took the team to Kenya, where they traveled to Eldoret to meet with Moi University. Eldoret, a town full of beautiful natural landscapes and valleys, is a capital for agricultural food supply in Kenya. Moi University is embarking on a major initiative to preserve indigenous herbs and plants used for medical homeopathy. H2i's team was excited to learn more about this undertaking and see the vast land that will has already been dedicated to its advancement.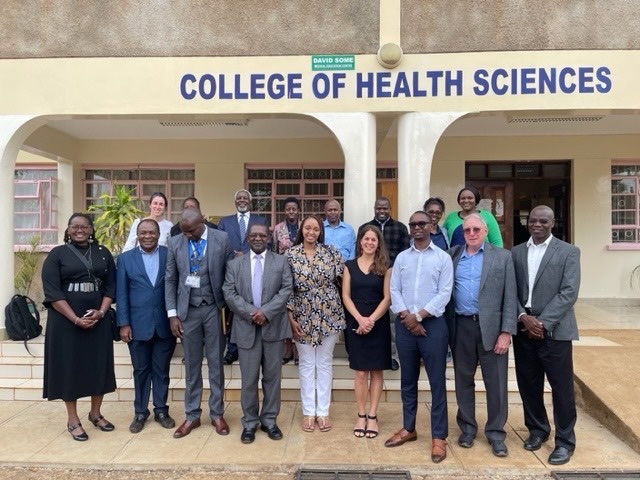 While in Eldoret, the partners went on a hike and reflected on the individual and shared visions for the collaborative program and how each partner and team member can play a meaningful role. While looking over the rolling hills, the group talked extensively about the harsh reality of the country's drought and how it is exacerbating food insecurity, and in turn its impact on health via nutritional challenges.
On the last day in Eldoret, Moi University took H2i to meet their Dean for the School of Public Health, Dr. Patrick M. Kerre. Upon their arrival they were draped in cultural prints and led to a tree planting ceremony. Reflecting on this experience, Dlamini shared, "We were truly honored by this, as this is done for visitors who have made their mark on the hearts of the community. While students sang welcome songs and taught us dances, the men planted the boy tree, while the women plated the girl tree. This represented the start of a great project to start and great collaboration."
For their final destination, the team travelled to Nairobi, to meet with African Medical Research Foundation (AMREF Kenya), ALU-Kenya, and Social Entrepreneurship (SE) Kenya. This portion of the trip allowed the H2i team to meet with ventures with products and services ranging from devices to mental wells, having significant potential impact within the community, including some of those participated in the first the Collaborative's first HENT Challenge Cohort (September 2022 to August 2023).
Looking ahead, H2i is excited to take a turn as 'host,' welcoming ventures from various HENT Collaborative partners who took part in the first HENT Challenge Cohort this past year, for a 10-week stay in Toronto this summer and building ambitious entrepreneurial training programs with the partners.