Apply Now: Praxis SCI Accelerate 2023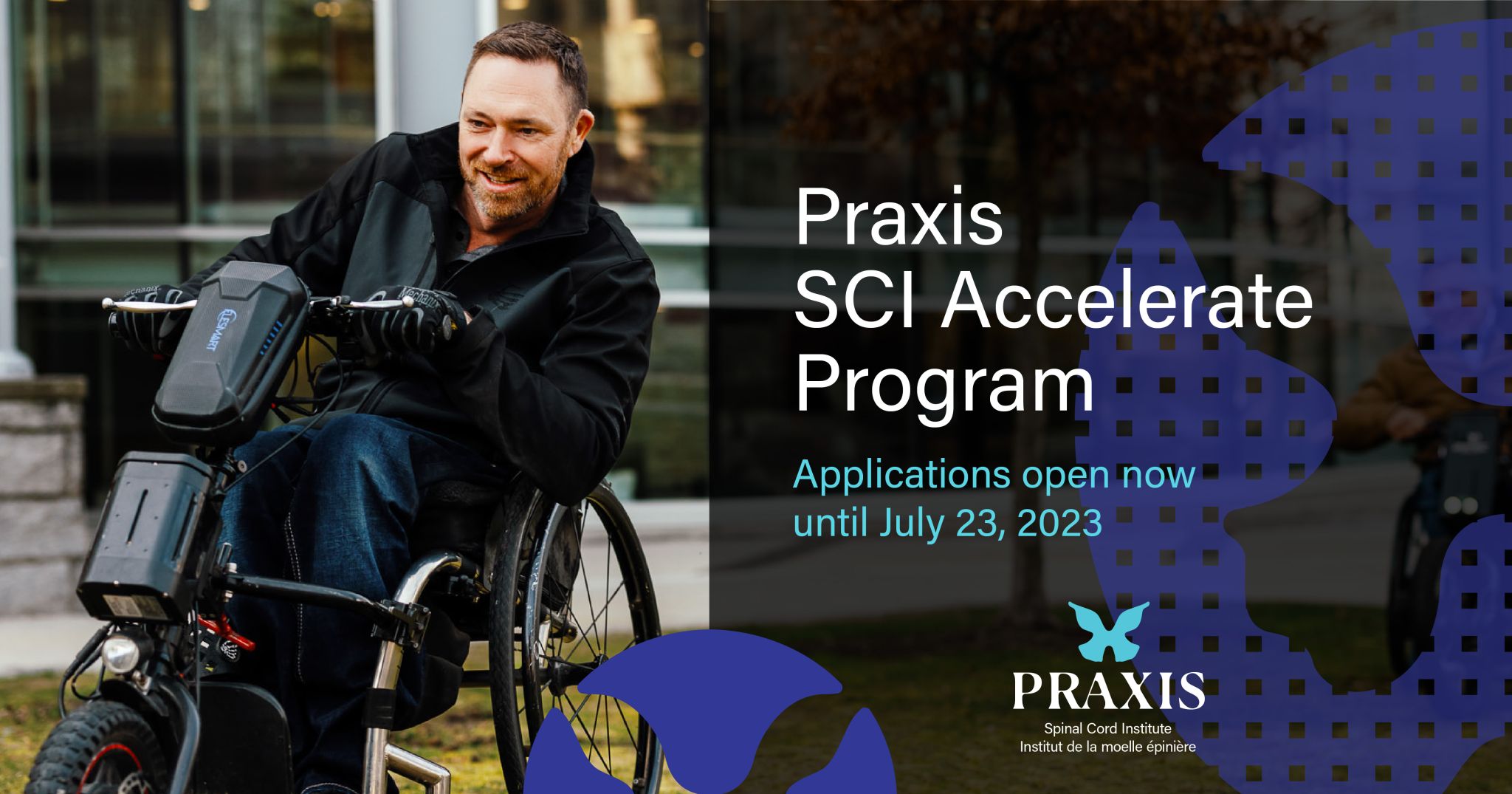 Praxis Spinal Cord Institute invests in the most promising ideas to bridge the critical gap in commercial, readily-available technologies that transform the lives of people with spinal cord injury (SCI).
Applications are now open for the Praxis SCI Accelerate Program 2023-24. This program brings post-prototype stage research innovations together with expert mentorship, resources and funding up to $35K CAD in targeted funding to benefit people living with SCI. Praxis SCI Accelerate primes entrepreneurs for success by advancing their health technologies to the next level. The 2023 program is a 6-month intensive program running from September 2023 to March 2024.
Applications for post-prototype ventures accepted from starting today to July 23, 2023 (midnight PST).
We invite healthcare innovators interested in rapidly scaling their technology in this unique program to apply. Praxis SCI Accelerate offers up to $35K CAD in funding, targeted SCI clinical and end-user mentorship, and commercialization expertise. For a video with more information about the SCI Accelerate program, please click here.
If you think that the Praxis SCI Accelerate program may be beneficial to your company, we'd like to speak with you! Please contact Shweta Shekhar- sshekhar@praxisinstitute.org – to book a 30-minute virtual intro-call with the Praxis Commercialization team to learn more about how our programs could help advance your venture.