Derrick Rossi, the stem cell scientist who co-founded Moderna, meets with startup founders at ONRamp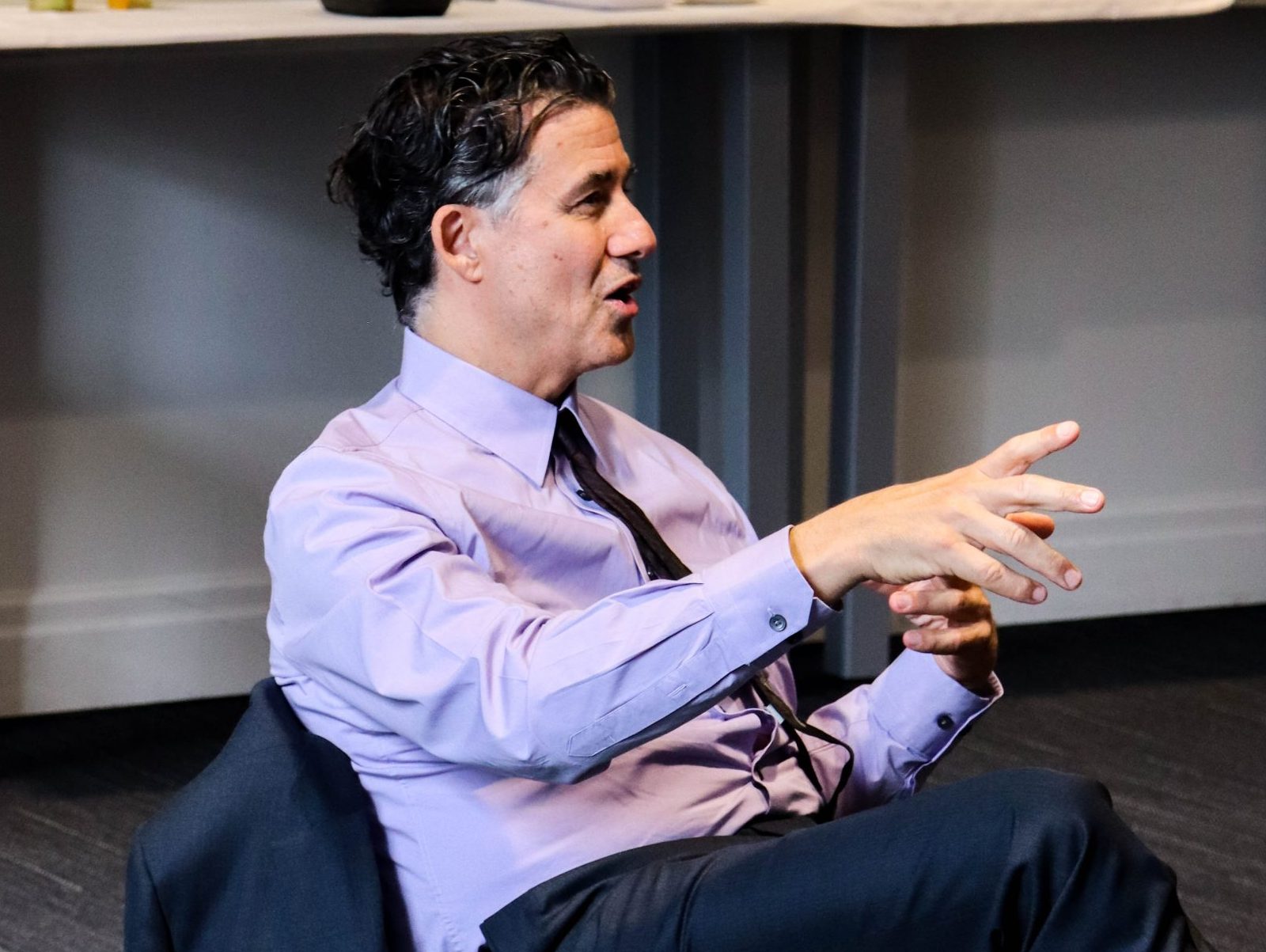 A stem cell scientist and successful biotechnology entrepreneur, Derrick Rossi knew he was onto something big in 2009, when his Harvard University lab was able to successfully modify messenger RNA – molecules that relay genetic information in the body.
He immediately recognized the potential to develop new treatments for disease and co-founded the biotechnology firm Moderna – the name a play on "modified mRNA."
What the University of Toronto alumnus couldn't anticipate at the time was the arrival, a decade later, of COVID-19 – and the role Moderna would ultimately play in developing a vaccine that would save countless millions of lives.
"That was not foreseen," he told U of T News in 2021.
Last week, for his ground-breaking scientific research that has been translated into effective therapeutics with global impact, and for his extraordinary contributions to global public health and biotechnology innovation, Rossi received a Doctor of Laws, honoris causa, from the University of Toronto.
During his return to campus, Rossi was invited to join a roundtable discussion with health and biotech innovators at ONRamp, U of T's co-working and event space for entrepreneurs.
In a conversation moderated by Derek Newton, assistant vice-president of innovation, partnerships and entrepreneurship at U of T, the group discussed opportunities and trends for life science startups, opportunities for Canada to thrive in the biotech sector, personal stories of overcoming adversity as a founder and general advice for aspiring entrepreneurs. Rossi also offered startup founders advice to secure investments from health and biotech investors.
In 2021, Rossi headlined U of T Entrepreneurship Week as the keynote speaker of the RBC Speaker Series, where he outlined his journey as a biologist-entrepreneur, the science behind Moderna's modified RNA technology and COVID-19 vaccine, the growth of the biotech industry and his thoughts on what the future holds for stem cell therapy and vaccine development.
By
Scott Anderson and UTE Staff