With long summer evenings in full swing, H2i hosted a Mentor Appreciation Night to honour and celebrate our outstanding group of mentors and their enduring dedication to H2i and its supported ventures. While H2i's mentor community reaches across Canada and beyond, we were very pleased to have over twenty mentors join us in-person for the event on June 28th. This was the first time the in-person event had been held since 2019, and the energy in the room was palpable as the group convened once more.
Dr. Paul Santerre, Director of H2i, kicked off the evening with a few brief remarks on the incredible growth and success that H2i's ventures and program itself had seen over the past few years, thanks to the contributions of mentors past and present. Highlights included the increased number of ventures H2i has been able to support over the years, with 210 ventures supported in 2022-23 alone, and the rise in the proportion of women-founded ventures–28% to 46% over the past two years. Such accomplishments would not be possible without the support of H2i's extended community of 130+ mentors.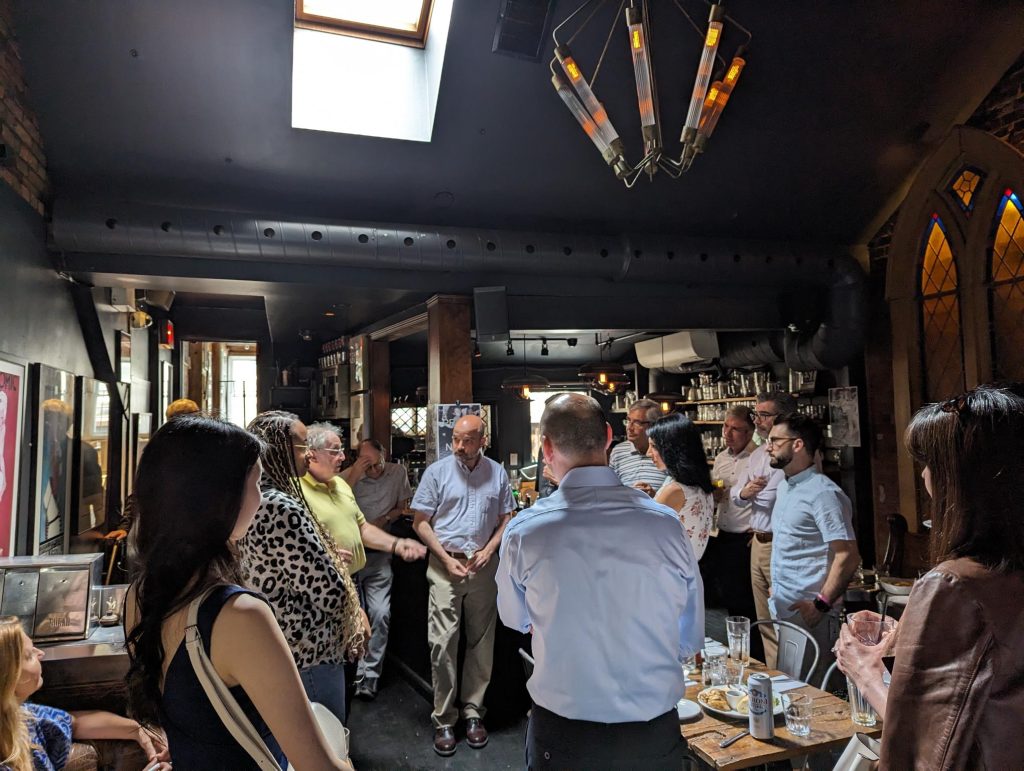 Dr. Santerre also took this time to announce H2i's newest executive team member, Neil D'Cruz, who will be joining as Senior Coordinating Mentor/H2i Advisor. A mentor with H2i since early 2020, D'Cruz will be joining H2i's core executive team to further support H2i mentors, venture growth and H2i strategic development. D'Cruz is an accomplished healthcare executive with over 20 years of Canadian, U.S., and international healthcare and management consulting experience. He is also an entrepreneur who has founded and built two successful businesses.

Andris Lauris who has been the steady hand of the mentorship pool and program noted that, "The H2i team is thrilled to have Neil on board, as he takes on the lead mentoring role for diagnostic and interventional Level 3/4 ventures, and we look forward to continuing to see the impact of his guidance, expertise, and passion for entrepreneurship."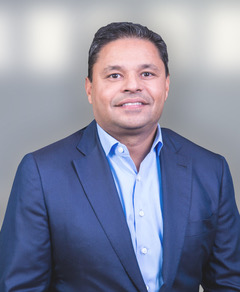 "I'm excited to extend my relationship with H2i and to work more closely with Paul and Andris in helping our entrepreneurs commercially scale their companies. I'm looking forward to meeting more of the fantastic H2i mentor community and making sure their experiences help accelerate the growth of our companies."
-Neil D'Cruz
Following the opening remarks, the mentors enjoyed the rest of the evening networking amongst each other and members of the H2i executive team, surrounded by a delicious array of food and refreshments.
Mentors are an immensely valuable part of the H2i ecosystem. It is with the support of mentors that H2i has been able to build the accelerator's infrastructure and momentum and contribute to the success of many ventures. Together, after nearly a decade of success, the H2i community continues to support the vital translation of various discoveries and ideas into problem-solving designs, services, and products for improving global healthcare innovation.
H2i would like to thank every one of our mentors for their continued support and dedication to our mission of educating, enabling, partnering, and facilitating early-stage entrepreneurs in the commercialization of health matters. We look forward to sharing another exceptional year ahead!