Navigating Procurement with H2i at 2023 CRANIA Conference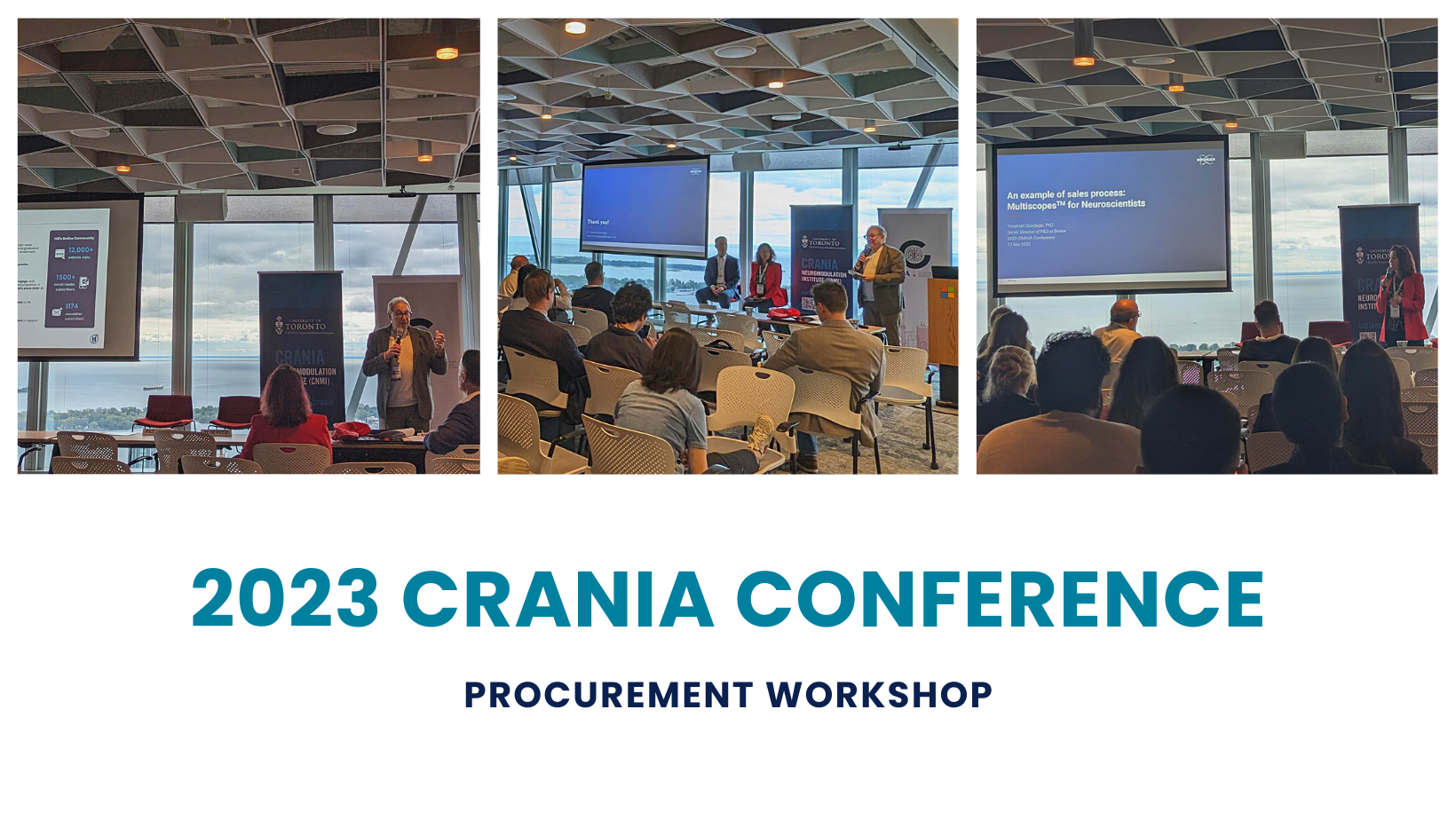 H2i was excited to take part in the second annual CRANIA Conference on September 13th! The conference brought together students, scientists, clinicians, engineers, neurosurgeons, mathematicians, and psychologists to discuss the evolving field of neuromodulation. 
H2i hosted one of the day's workshops, focused on the audience-requested topic of navigating procurement. H2i Director Dr. Paul Santerre welcome workshop participants, and gave a primer on H2i and health entrepreneurship. The workshop then welcomed presentations from procurement field expert, Tim Clarke (President, tc Health Consulting) and Dr. Yasaman Soudagar (Co-Founder/CEO of Neurescence), who provided perspective from her experience leading a venture through procurement challenges. 
The H2i team was thrilled to see such engagement on the topics of research translation and health innovation, and appreciated the opportunity to take part in a dialogue with the group of impressive, inter-disciplinary attendees. 
A big thank you to Clarke and Dr. Soudagar for offering their time and expertise, and to the CRANIA team for having us!