Enactus Canada Student Entrepreneur National Competition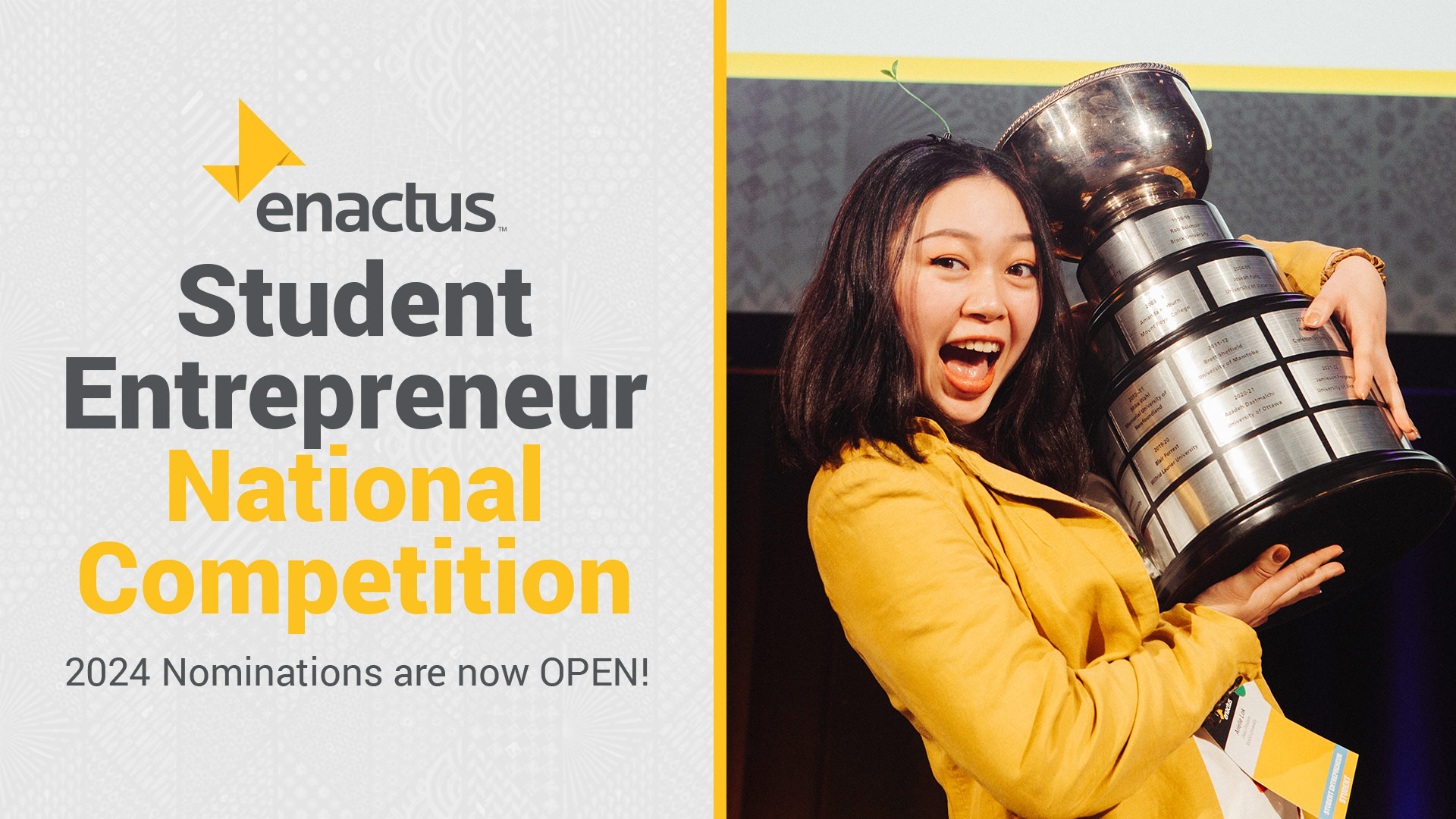 Applications are now open for Enactus Canada's annual Student Entrepreneur National Competition. The largest national program in Canada focused on full-time post-secondary student entrepreneurs, the competition recognizes and rewards students for their dedication and ambition in running their own business ventures.
Nominations (including self-nominations) are now open until December 5th, 2023 by 11:59 PM ET. If you know of any students who are eligible, you can nominate them now!
Program Benefits:
Incredible opportunity for student entrepreneurs to grow as business leaders
Cash prizes ($10,000 prize for the national champion, $4,000 for 2nd place, and $2,000 for 3rd place)
Travel and accommodation to compete at the 2024 Enactus Canada National Exposition in Toronto in May 2024
Opportunity to network with business professionals and successful entrepreneurs
Potential media exposure locally, regionally, and nationally
Training and feedback to improve business operations and potential mentorship opportunities
Eligibility Criteria:
Be a full-time undergraduate and/or graduate student at a Canadian university or college for the current academic year. Students must be enrolled full-time in at least two of three semesters between May 2023 and April 2024 to be eligible for the competition.
Be a founder and have at least 25% ownership of the company with no other individual or group with greater ownership and must be the individual primarily responsible for the business' operation.
Have not been a previous National Champion of this competition or competed in the Final Round of the Student Entrepreneur National Competition in the previous school year.