U CORP's Vishar Yaghoubian Sits Down with Desjardins CEO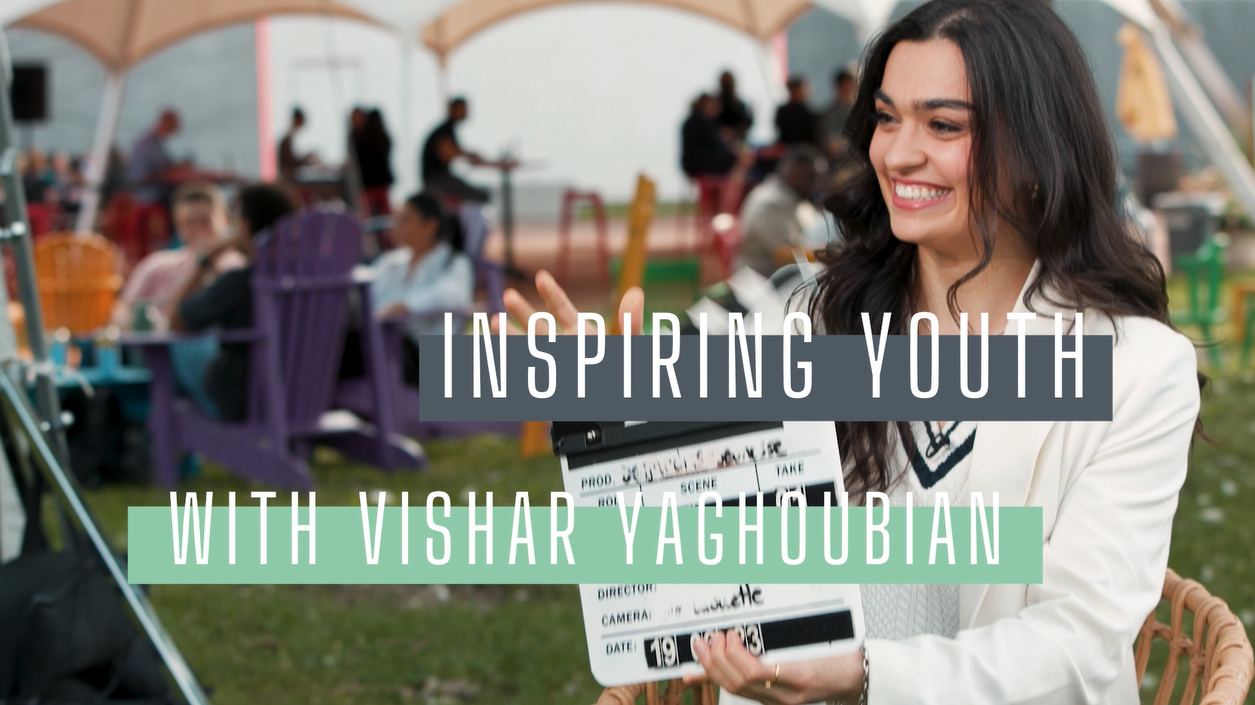 This summer, U of T alumni and H2i community member Vishar Yaghoubian had the opportunity to sit down with Guy Cormier, CEO and President of Desjardins, about her entrepreneurial journey. Yaghoubian, CEO and Co-Founder of U CORP, chatted with Cormier about why she started this company at the age of 18, lessons learned to date, and her experiences of overcoming barriers as both a young leader and a female in a male dominated industry.
After a fateful introduction to entrepreneurship, Yaghoubian, driven by a passion to address major public health issues like tooth decay and create long-lasting impact, founded U Corp. U Corp is working to improve global oral hygiene with their smart-functional gum which can deliver quick and effective mouth cleaning when a toothbrush is not available. Their innovative product, which uses anti-bacterial, anti-inflammatory and remineralizing agents, has been manufactured in the United States, and the company is now partnered with several dental and orthodontist offices. 
Of the opportunity, Yaghoubian shared with H2i that she is, "deeply honoured to have the opportunity to engage in a meaningful conversation with the CEO of Desjardins. Collaborative discussions like these reaffirms our commitment at U Corp to drive positive change and our passion to create lasting impact through innovative solutions, particularly in communities facing barriers to accessing good oral health care".
Curious to learn more about U CORP and Yaghoubian? Join us for Pitch Perfect 2023, where U CORP will compete as a finalist. You'll also be able to catch Yaghoubian as a panelist at our 2024 FemSTEM Kickoff–registration coming soon!