Pitch Perfect 2023 Recap & Winners Announcement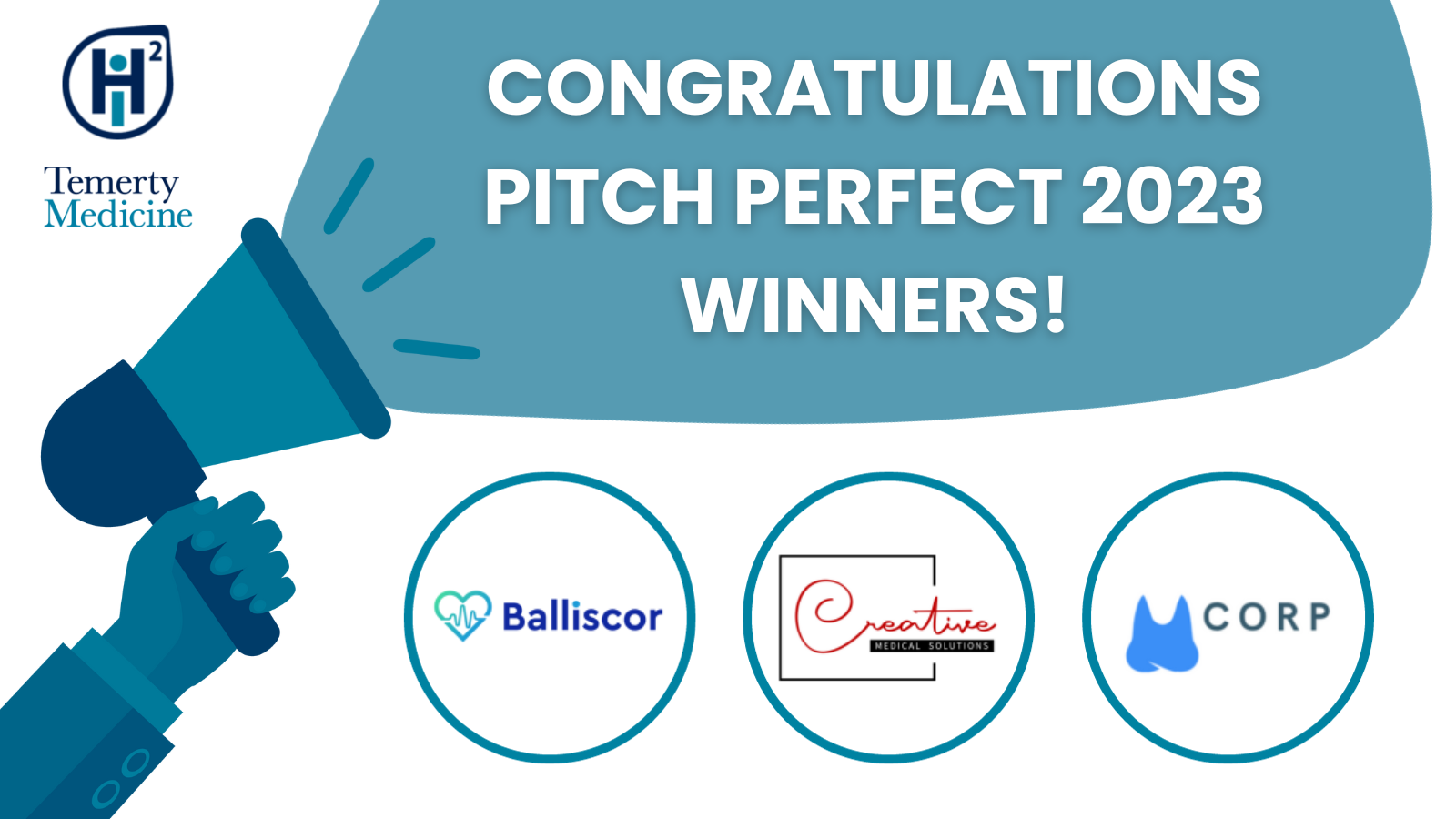 This week, on Tuesday November 14th, H2i hosted Pitch Perfect 2023! We were thrilled to welcome 70 attendees, from the H2i community and beyond, to celebrate University of Toronto students who are making incredible strides in health innovation.
H2i's Pitch Perfect Competition is an annual Temerty Faculty of Medicine sponsored initiative focused on celebrating and supporting student innovations on health matters. ​Created to provide pitch competition opportunities specifically for earlier stage startups, it features early-stage U of T student-led health ventures pitching for a chance to win one of three Student Innovation Fellowships.
Pitch Perfect 2023 showcased six emerging ventures, selected as finalists from a competitive pool of 33 applicants. The finalists were: Azane Therapeutics (presented by Anson Lau), NeuroSense Technologies Inc. (presented by Mohammad Reza Rezaei), U Corp (presented by Brian Webb), NorthMiRs (presented by Samantha McWhirter), Creative Medical Solutions (presented by Sufyan Shaikh), and Balliscor (presented by Sarvnaz Ale Mohammad).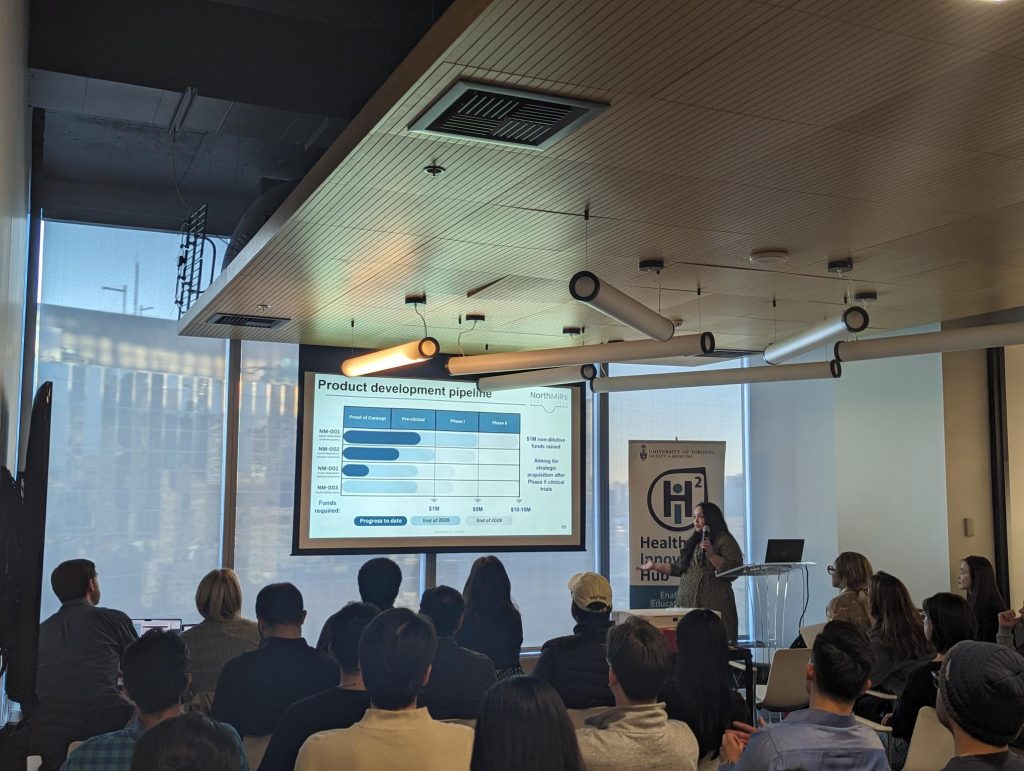 Each finalist had five minutes to present their pitch, followed by five minutes of Q&A with the competition's judges. This year's panel of expert judges featured: Dr. Christine Allen (Dept. of Chemical Engineering and Applied Chemistry), Efosa Obano (Black Founders Network), Liam Kaufman (WinterLight Labs, Cambridge Cognition), and Liz Munro (Ironstone Product Development).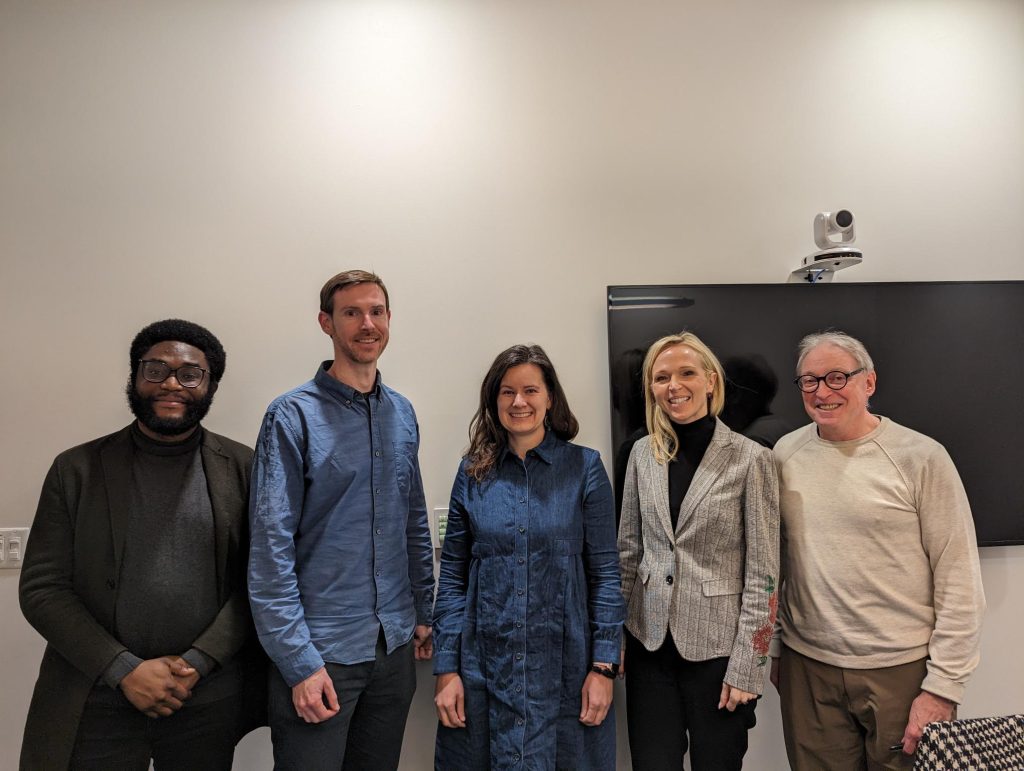 The judges were tasked with selecting three winners who would each receive a $5000 Student Innovation Fellowship to aid in the further development of their concept. After a thorough deliberation, the judges were pleased to award this year's prizes to…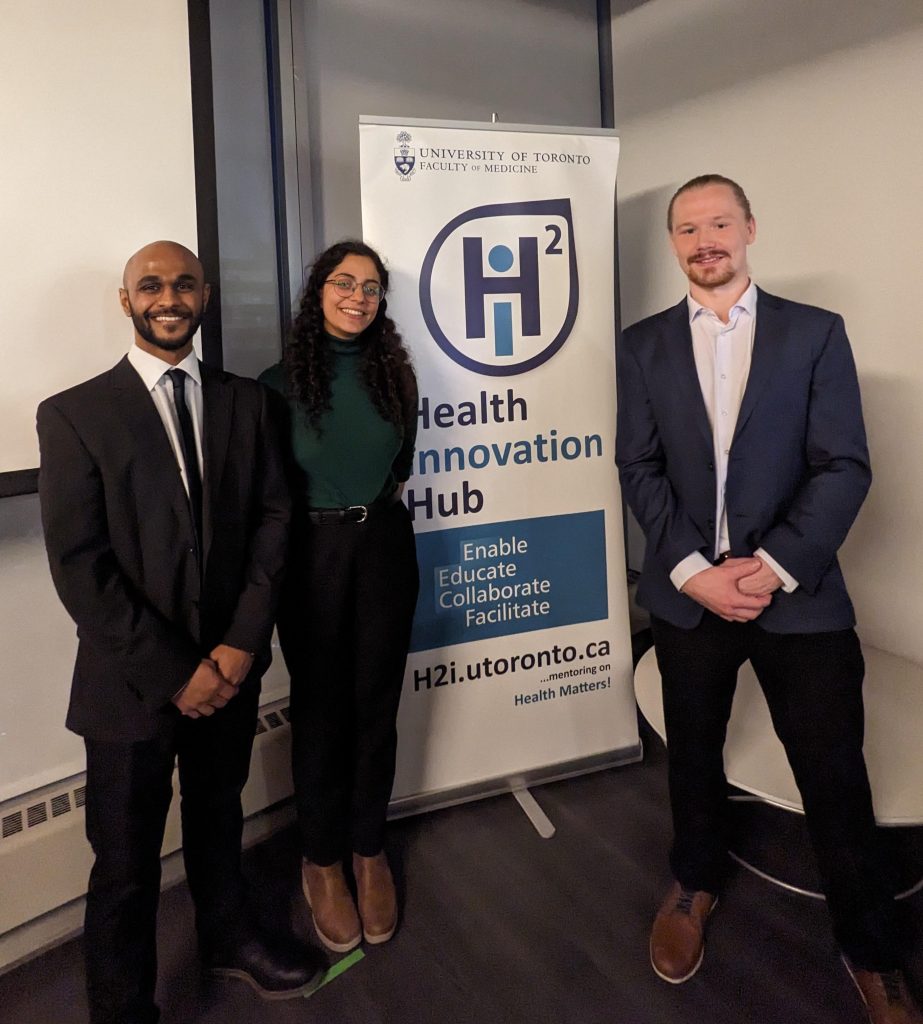 Balliscor,
Creative Medical Solutions
and U Corp!
Pictured from left to right: Sufyan Shaikh, Sarvnaz Ale Mohammad, and Brian Webb.
H2i would like to congratulate all the finalists for their impressive pitches, and for all their ventures have accomplished to date! Thank you to all of our finalists, judges and attendees for your time and engagement. You helped to make this the biggest Pitch Perfect event in H2i history!