Black Founders Network 2023 Summer Showcase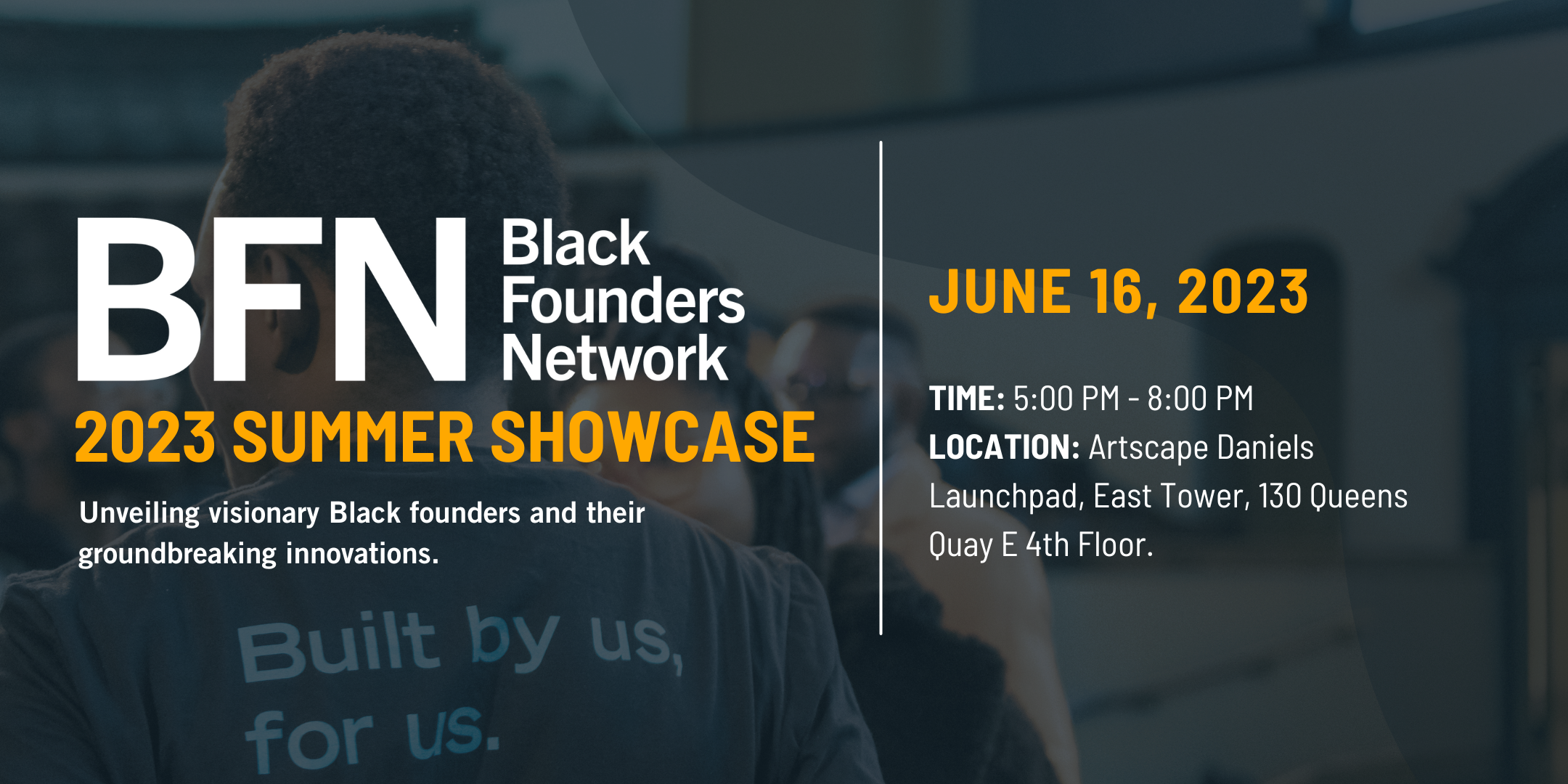 Join the Black Founders Network (BFN) for their annual Summer Showcase – officially launching BFN's flagship programs supporting Black entrepreneurship in 2023.
Bringing together the BFN community of current and aspiring Black entrepreneurs, investors, and mentors, this event will unveil the visionary Black Founders and their ground-breaking innovations. Attendees will meet the innovative, Black-led start-ups selected for year two of BFN Accelerate; which supports Black-led start-ups with early traction in revenues and funding to boost their growth. They will also connect with the inaugural recipients of the BFN Smart Start Awards, which support aspiring Black founders at the ideation stage to build and launch their solutions.
Learn the inspiring stories behind their innovations through a series of pitch presentations and community networking. Get ready for an evening of connection and inspiration, as BFN welcomes the next generation of Black founders to our thriving entrepreneurial community. See you on June 16!
Where
Artscape Daniels Launchpad 130 Queens Quay East #4th Floor Toronto, ON M5A 0P6
allTags
No allTags saved to the post yet …