Considerations for Cross-Border Funding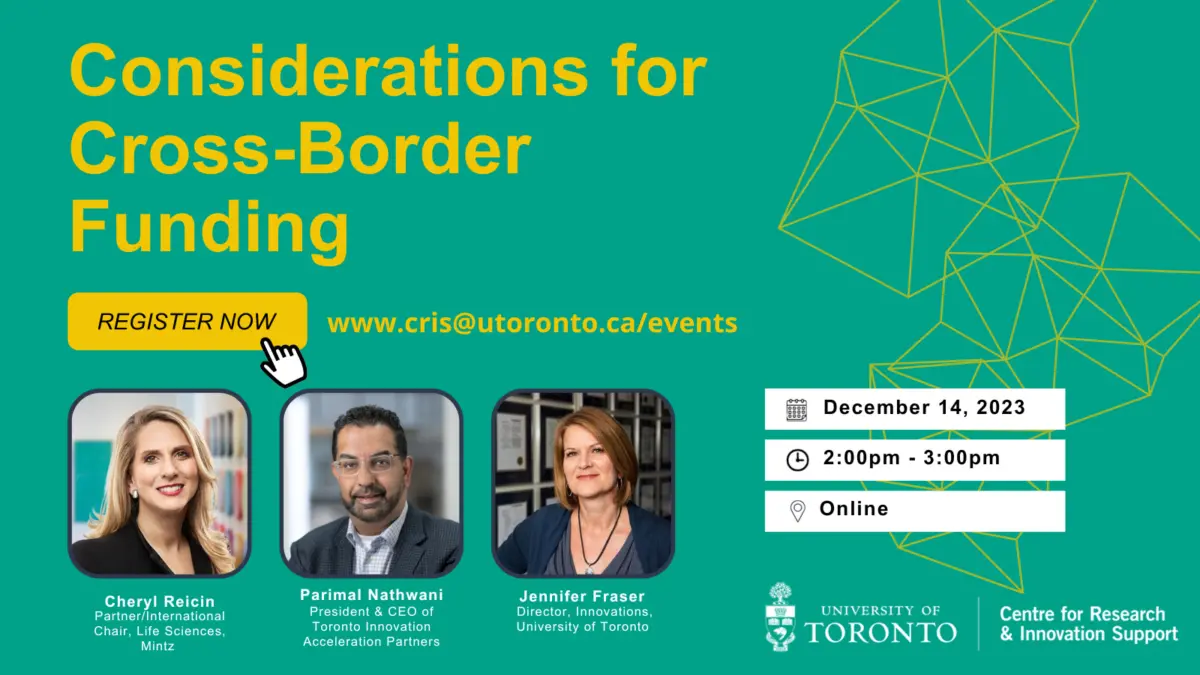 The Centre for Research & Innovation Support (CRIS) in collaboration with the Innovations and Partnerships Office (IPO) is hosting a 60-minute webinar focused on cross-border considerations in company creation.
Our panellists will share their experiences and advice on how start-ups can avoid problems when expanding their company to the US market.
This session will highlight the pros and cons of various approaches to structuring your company and discuss case study examples.
Our panel will include perspectives from an investor and from an attorney from Mintz, a top-ranking US and Canadian-based law firm that specializes in servicing life science start-ups. Attendees will have the opportunity to ask questions.
Moderator:
Jennifer Fraser, Director, Innovations, University of Toronto
Featured Presenters:
Cheryl Reicin, Partner/International Chair, Life Sciences, Mintz
Parimal Nathwani, President & CEO of Toronto Innovation Acceleration Partners
Date
Thursday, December 14, 2023
2:00 pm – 3:00 pm EST
allTags
No allTags saved to the post yet …