ECHO Webinar: Concept to Commercialization of a Wearable Medical Monitoring Solution for Acute Care Patients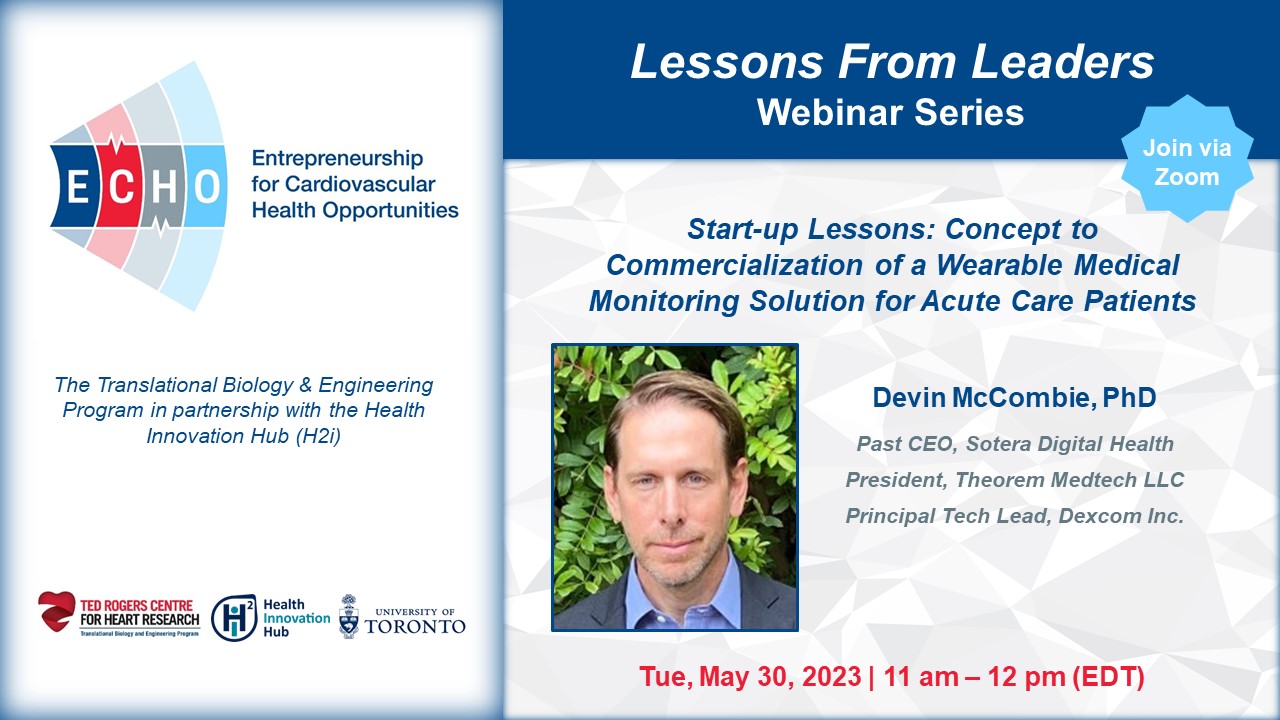 Join ECHO for a webinar featuring Dr. Devin McCombie, who will provide an overview of his vast experience commercializing wearable medical monitoring solutions at Sotera and Dexcom.
Dexcom Inc. develops, manufactures, produces, and distributes continuous glucose monitoring systems for diabetes management. Sotera Inc. is a digital health start-up company that commercialized and sold a first-of-its-kind wearable vital sign monitoring solution to detect deterioration of acute care patients on the hospital general ward.
Where
Virtually, via Zoom
allTags
No allTags saved to the post yet …