Exploring Needs in SCI: PLEX, Clinical Research & Commercialization | Hack & Huddles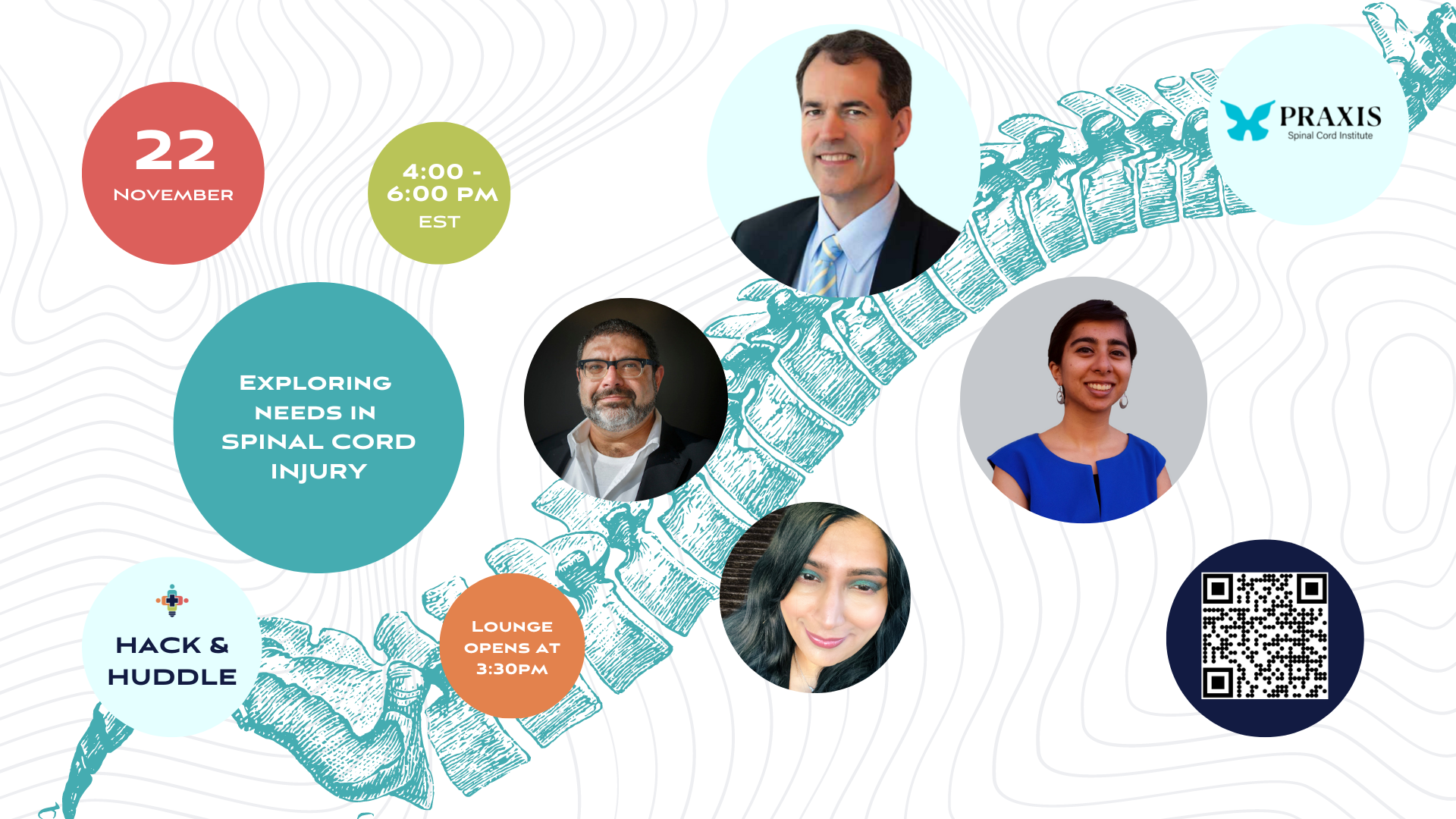 The Ideation Clinic is proud to present their next Hack & Huddle:
Exploring Needs in SCI: PLEX, Clinical Research and Commercialization
Ever wanted to learn how to "hack" an idea? Here's your chance.
In this session, the Clinic Directors, Dr. Joseph Ferenbok and Ateeya Manzoor, will moderate a talk with a special guests, Praxis Spinal Cord Institute CEO, Bill Barable and the Praxis team.
Hear from members of Praxis' Integrated Knowledge Transfer (IKT) teams: PLEX, Clinical Research and Commercialzation teams as we discuss how needs are explored in the SCI space.
You will then have an opportunity to Hack-Your-Idea in facilitated breakout rooms. Learners will be given a chance to present to the special guests and moderators for feedback.
This is your chance to learn how to ideate, expand your network and get creative. Huddles are back and better than ever!
Networking lounge opens at 3:30pm
Reserve your spot today!
Meet the Speakers: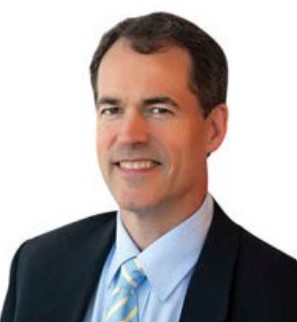 Bill Barrable, MHSc
Chief Executive Officer
Praxis Spinal Cord Institute
As CEO of Praxis Spinal Cord Institute, Bill Barrable leads a diverse and multi-disciplinary team of experts focused on creating solutions for people with spinal cord injuries. Under his collaborative leadership, the Institute has achieved significant recognition as an outstanding charity, including accreditation through Imagine Canada's rigorous standards of excellence and being ranked as MoneySense and MacLean's top-rated charity in Canada for 2019.
Prior to the Institute, Bill was Chief Executive of BC Transplant during which time it was honoured with the Canada Award for Excellence from the National Quality Institute (now known as Excellence Canada). He led the creation of the first online digital signature organ donor registry and also championed the passage of legislation which enshrined the rights of organ donors into the Human Tissue & Gift Act of BC.
He has been a member of numerous governing boards of various kinds and holds a BA from Queen's University, and a Master of Health Science from the University of Toronto. In 2010, he received the alumni leadership award from the University of Toronto's Society of Graduates in Health Policy, Management and Evaluation. He was previously named one of Canada's Top 40 under 40.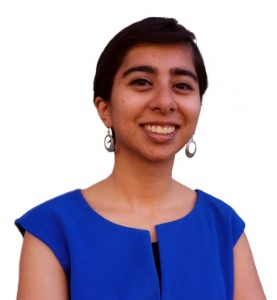 Arushi Raina, MBA
Director, Commercialization
Praxis Spinal Cord Institute
Arushi Raina is the Director of Commercialization and is responsible for bringing to market innovations that improve the lives of people with spinal cord injuries. She is passionate about developing and implementing strategy for private and public sector clients across healthcare and social services, among a number of other industries.
Through her previous role at KPMG, Arushi has worked with large, complex organizations including provincial ministries and major hospitals to assist in data-driven decision making, clinical redesign and strategic planning. She has experience in the healthcare ecosystem at the local and provincial level and has led the facilitation of clinical and executive teams to develop new, innovative care models to improve quality of care. She has prior experience working with a neuroscience start up focused on improving the lives of people with brain injury, and was recognized as a BC Top 30 under 30 in 2020.
Through her experience as a consultant at the board, executive and management levels across a number of leading Canadian organizations, she focuses on identifying and executing on organizational priorities. At Praxis, she develops and executes cutting edge commercialization strategy for SCI focused innovations, including the launch and design of a Praxis SCI Accelerate, new accelerator program set in Vancouver, BC.
Arushi holds an MBA from the Richard Ivey Business School and draws from her work across several sectors, including retail, real-estate, manufacturing, healthcare and the public and non-profit sector. She holds an Honors in Economics from Vassar College in the United States.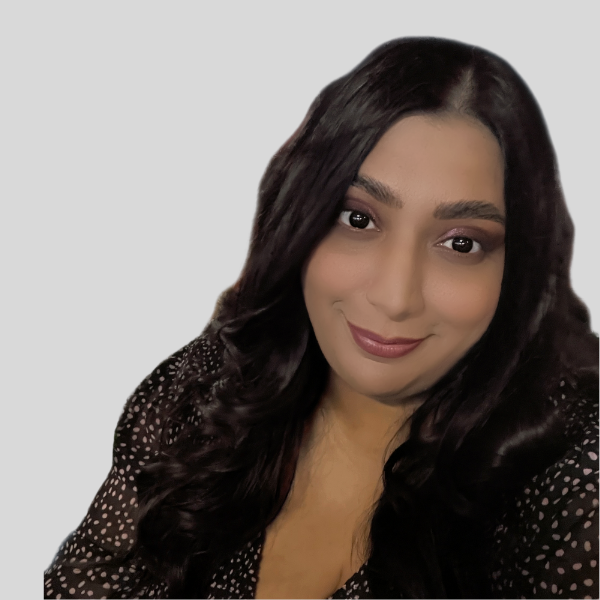 Ateeya Manzoor
Executive Director & Entrepreneur-in-Residence
Ideation Clinic
Ateeya Manzoor began working in the incubator space in 2008, before incubators exist as we know them today. She strongly believes that all ideas have value and has worked throughout her career to champion innovation in Canada, the United States, and the United Kingdom. Ms. Manzoor has worked with multi-national financial institutions, healthcare institutions, technology companies, private equity groups and incubators in Toronto, Silicon Valley, London, Honolulu and Nassau, (Bahamas) and San Juan (Costa Rica). During her career tenure, Ms. Manzoor's portfolio has included 94% of TSX listed income and real estate investment trusts, national banks, listed healthcare and technology companies, global engineering consulting firms, global property developers and more. She has successfully launched over 45 technology and healthcare startups.
In 2008, Ms. Manzoor founded her own health incubator, which exists today as Cognosco Noor Ltd., with offices in London and Toronto. She has shared a stage with Apple's Co-Founder Steve Wozniak and US Secretary of State, Condoleeza Rice. In addition, she has been a speaker at Sunnybrook Hospital, the University Health Network, Schulich School of Business, Ted Rogers School of Management, and helped shape curriculum for Ideation, Leadership Studies, DBT-informed mental health courses.
Ms. Manzoor's commitment to realizing potential extends to her philanthropic work, where she has a particular focus on mental health and neuroscience initiatives, bio-hacking, psychedelic research and the plight of environmental refugees. When not in the boardroom or classroom, Ms. Manzoor can be found with her Cavapoo, Lanikai, in Toronto, London or Tulum.
Ateeya is currently at the Translational Research Program in the Temerty Faculty of Medicine, University of Toronto.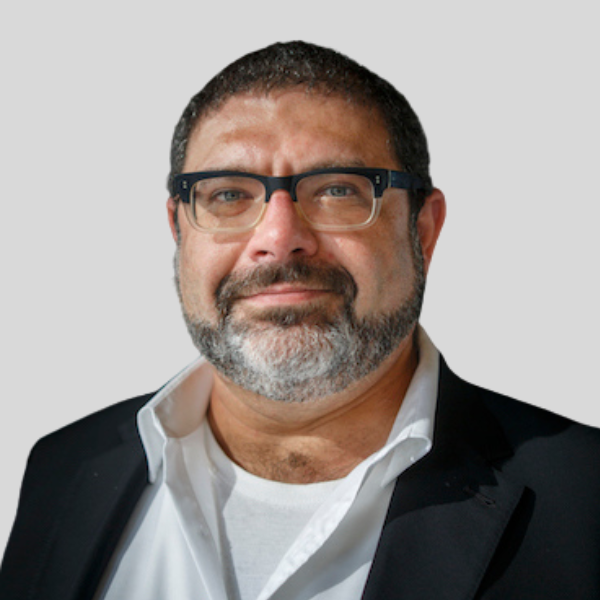 Dr. Joseph Ferenbok
Director
Translational Research Program, University of Toronto
Dr. Joseph Ferenbok has an eclectic background that includes aspects of entrepreneurship, intrapreneurship, design, english literature, philosophy, engineering, computer science, humanities, biology, art history, surgery, and psychiatry.
He is the founding Director of the Translational Research Program (TRP), Department of Laboratory Medicine and Pathobiology in the Temerty Faculty of Medicine at the University of Toronto. The TRP is a graduate program focused on training interdisciplinary trainees to systematically apply scientific knowledge to improve medicine, health & care.
Dr. Ferenbok is an unconventional academic who loves to generate ideas to solve complex unwieldy problems. He is a pioneer in the translational community as co-founder and Associate Director of the Health Innovation Hub, the Temerty Faculty of Medicine's venture accelerator on health matters; and the Director of Education for Medical Innovations Toronto, a Eureka Translational Medicine Institute global HUB partner.
Dr. Ferenbok lives in Toronto with his family and dog Max.
This fall, learners will have five unique opportunities to hack healthcare ideas. Work on current needs in health innovation, learn about ideation, make meaningful connections and gain access to colleagues, peers and mentors across disciplines.
Hack & Huddles are experiential learning sessions, designed to spark inspiration, collaboration, and to teach learners how hack ideas.
Hack & Huddles are bi-monthly, experiential learning sessions, designed to spark inspiration, collaboration, and to teach learners how hack ideas in healthcare.
Sessions are structured as follows:
Spark
A talk with a special guest, moderated by Dr. Joseph Ferenbok & Ateeya Manzoor, representing academia and industry, respectively. Each talk is designed to spark creativity and teach learners about one aspect of ideation, using our evidence-based framework, the Ideation Key.
Hear from experienced healthcare professionals, Chief Executive Officers, Directors, Deans, VPs of Innovation, and more as they share their experience as innovators in healthcare. Past speakers have included key opinion leaders and world experts in healthcare, ranging from academia, industry, government, research institutes, patient advocacy groups, a Pulitzer prize nominee and more.
Hack
Learners will be split into facilitated breakout rooms, lead by mentors and Ideation Clinic team members where they can "hack" an idea and work on problem sets inspired by the talk.
Huddle
Learners may share their idea hacks with the special guest, moderators and community for feedback.
Community Announcements
Learn about grants, funding, and opportunities for collaboration as well as upcoming programs and challenges.
Date
Tuesday, November 22, 2022
4:00 pm – 6:00 pm EST