Igniting Innovation: H2i 2023 Fall Kick-Off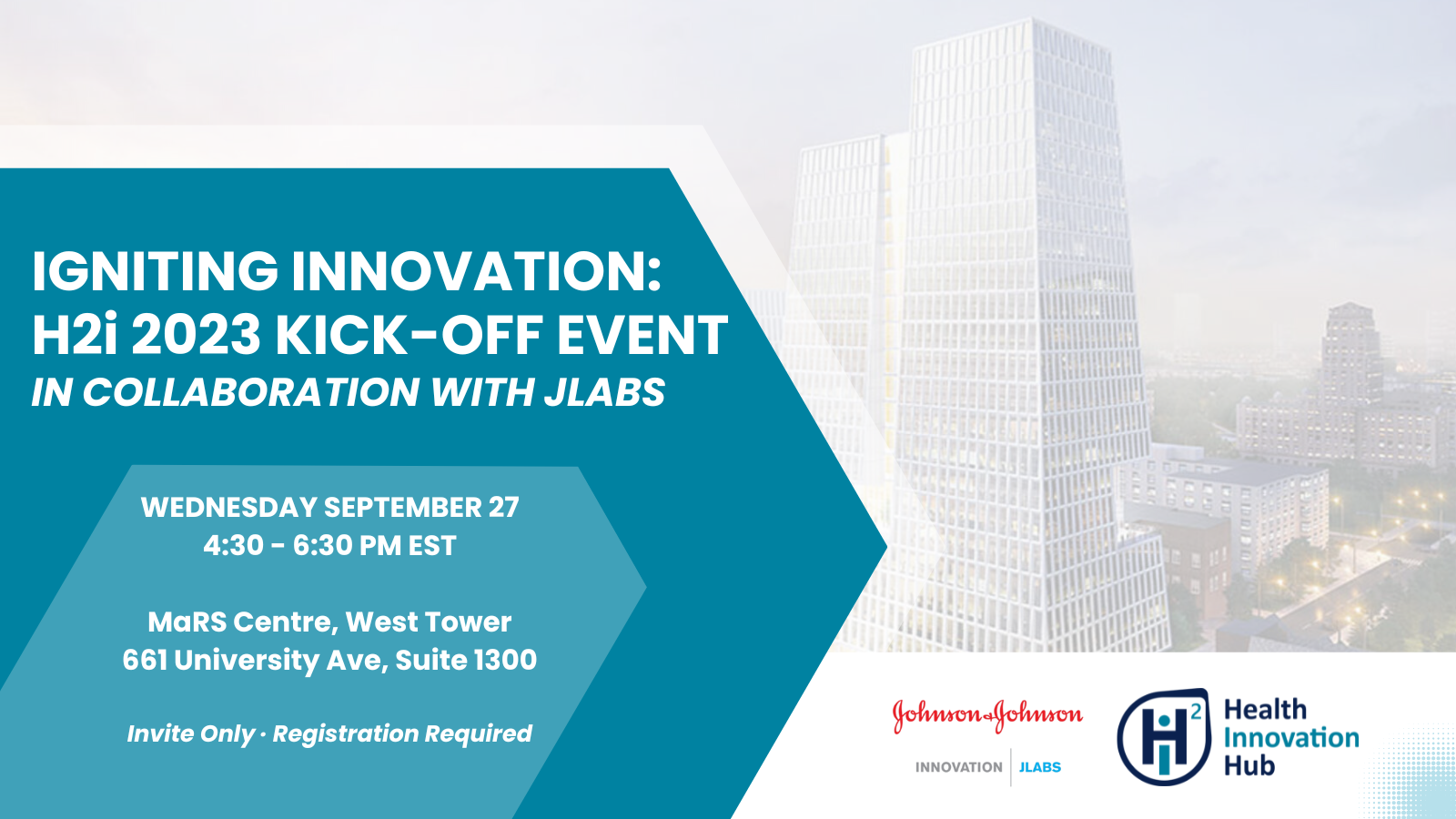 In 2022-23, H2i supported 210 early-stage companies, hosted 116 events and engaged 130+ mentors and 110+ industry partners… 
To celebrate this growing community and its achievements, H2i is hosting its Annual Fall Kick-Off Event on Wednesday September 27th, in-person, from 4:30-6:30 PM EST.  
This year, H2i is thrilled to kick-off our 10th year of operations by partnering with JLABS to offer an event focused onigniting innovation and celebrating the power of collaboration and knowledge sharing. For the first time since 2019, the Kick-Off will be held in person, taking place at JLABS' offices (MaRS Centre – West Tower, 661 University Ave, Suite 1300). 
The event will feature keynote addresses by H2i Director Dr. Paul Santerre, Dr. Dozie Amuzie, Head of JLABS Canada, and Dr. Leah Cowen, Vice-President, Research and Innovation, and Strategic Initiatives at University of Toronto. The event will also feature a panel discussion and audience Q&A with dynamic experts focusing on changing trends in molecular therapeutics. The panel will feature esteemed guests Dr. Dozie Amuzie (JLABS), Dr. Seema Mital (SickKids), Dr. Evelyn Pau (Bloom Burton) and Anton Neschadim (ImmunoBiochem).
After the panel, guests will be invited to network and mingle with H2i and JLABS communities alike over food and refreshments.
This is an invite-only event and registration is required. If you are a part of the H2i community and/or are interested in attending and do not have the registration link, please email info.h2i@utoronto.ca.