Inclusive Health Conference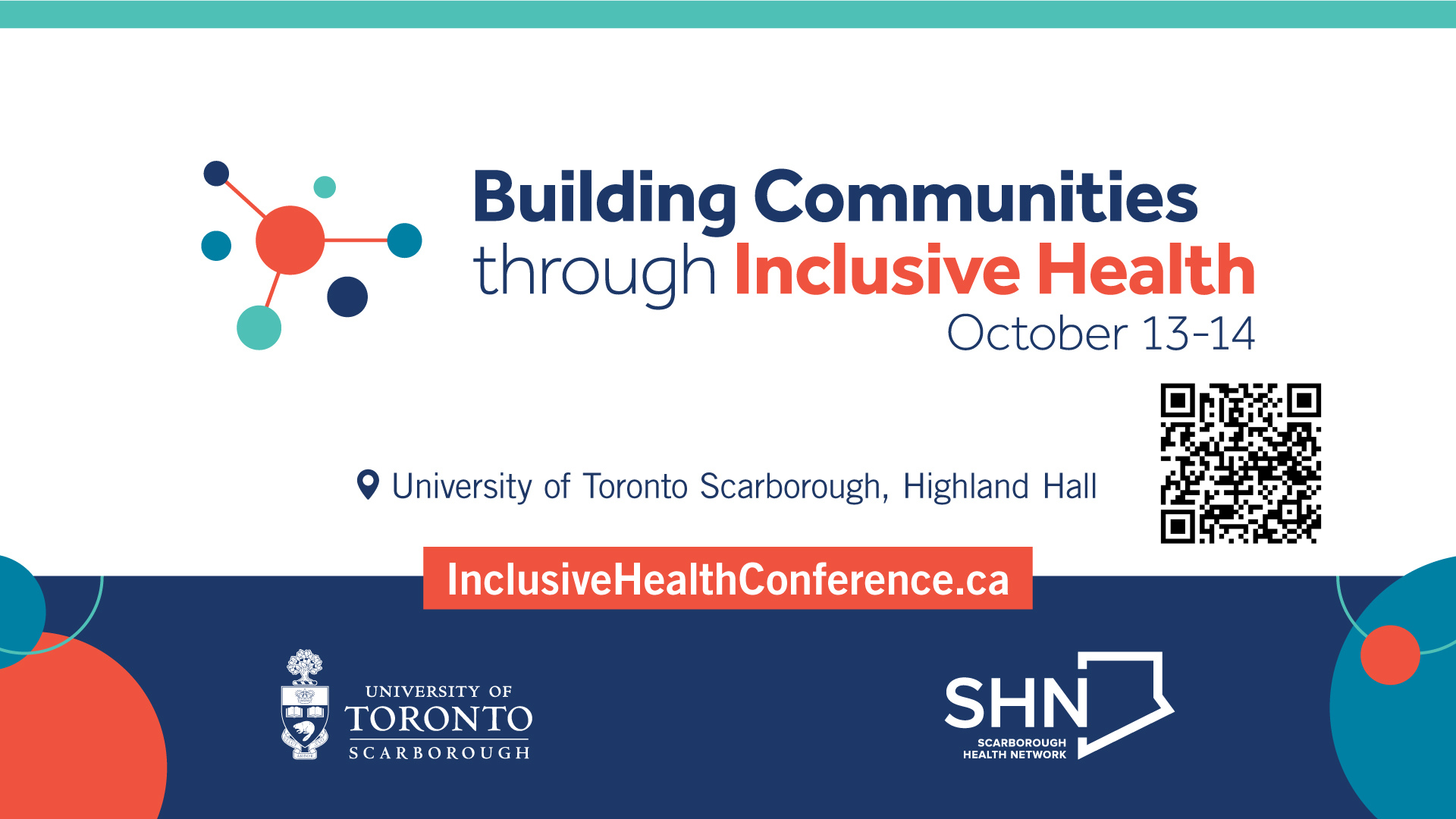 Building Communities Through Inclusive Health conference will bring together renowned experts, professionals, and innovators who are at the forefront of the movement for inclusive healthcare in Canada.
This is an exceptional opportunity for you to expand your knowledge, network with health leaders, and contribute your ideas to shaping the future of healthcare.
The conference will cover a wide range of topics, including honest conversations about the issues within the healthcare system, as well as the latest advancements in healthcare policies, patient care, and much more. You will have the chance to attend informative sessions, interactive workshops, and engaging panel discussions.
Join us and be part of shaping the future of health. We look forward to welcoming you and witnessing the contributions you will make to the conversation.
Where
Highland Hall, University of Toronto Scarborough 1265 Military Trail, Scarborough, ON M1C 1A4