InnovED Roundtable: Is there innovation in entrepreneurship education?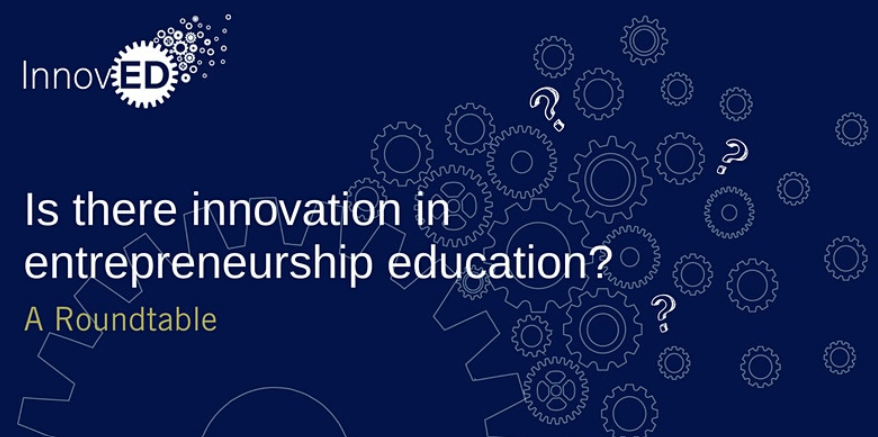 InnovED would like to extend an invitation to their event happening during Entrepreneurship Week to all accelerators. This roundtable, which is taking place on March 10th from 4:30 – 6:30 PM EST, targets an audience of education practitioners who create, design, and enable entrepreneurship teaching and learning. They also welcome colleagues and innovators who have an interest in the topic: "Is there innovation in entrepreneurship education?".
Note: There is a capacity limit for registration.
About this event:
Throughout the last few decades, entrepreneurship education has become increasingly popular. There is vigorous debate over the definition of this relatively young field and several scholars identify key gaps in research that offer potential to both define and understand the impact of entrepreneurship education. Entrepreneurship Programs have been categorized as being either "for," "about," or "through" and/or "in" entrepreneurship.
"For" entrepreneurship programs strive to prepare learners as entrepreneurs and businesspeople.
"About" programs help learners develop a general understanding of entrepreneurial practice.
"Through" or "in" programs provide an educational setting in which learners learn through entrepreneurial practice (Warhuus et al, 2018).
Join us as we welcome professional colleagues (scholars, practitioners and education entrepreneurs) who bring diverse experience and perspectives about entrepreneurship and innovation in the context of education. Together, we will explore, is there innovation in entrepreneurship education?
allTags
No allTags saved to the post yet …