MaRS Mornings — Gap, impact, remedy: Igniting change in healthcare leadership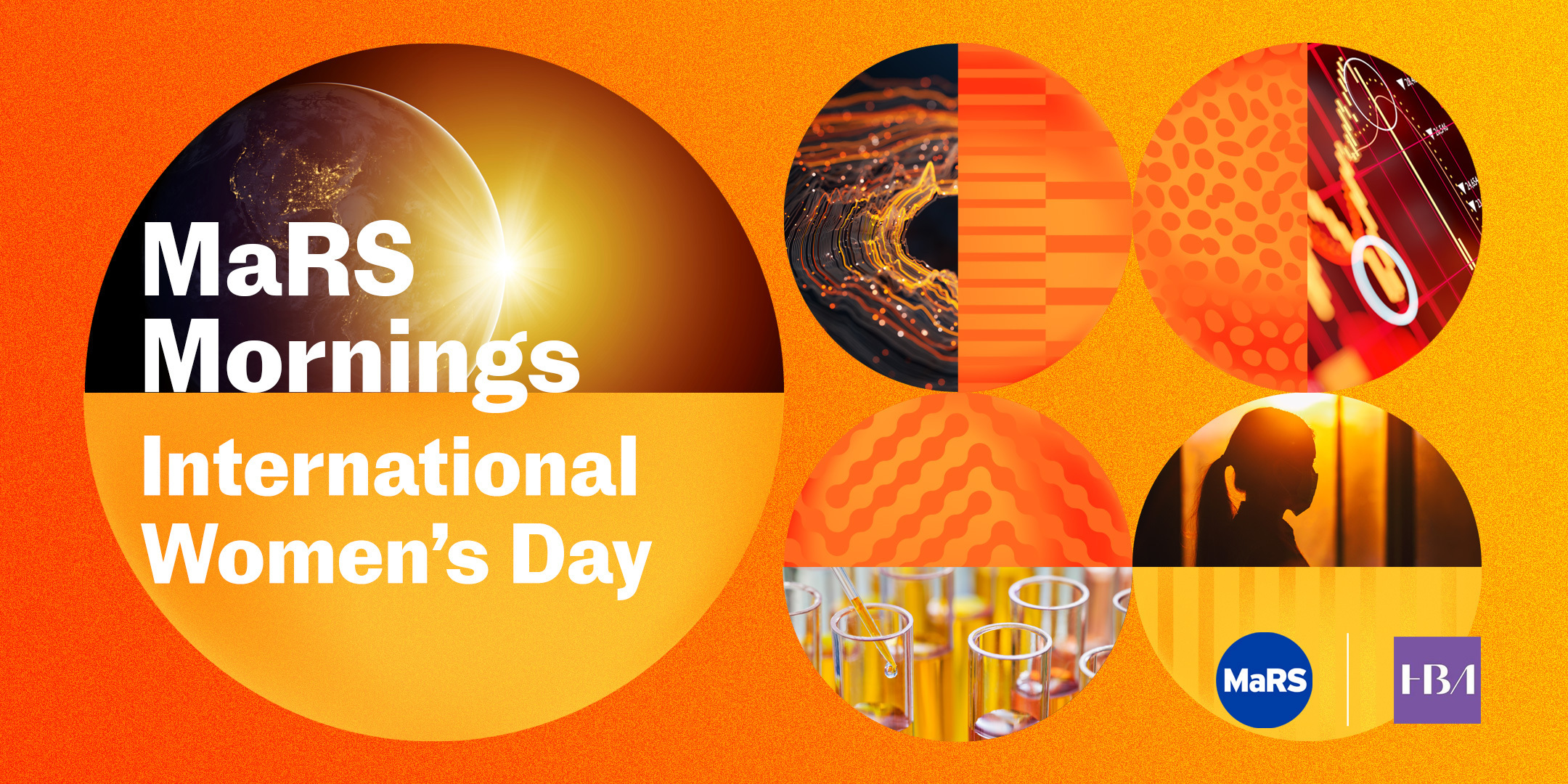 MaRS Mornings is back just in time for International Women's Day.
Presented by MaRS and HBA Canada at the MaRS Centre. Meet innovators in pharma, healthcare administration, venture capital and startups — learn their stories, challenges and wins.
Moderated by Katherine Ward, award-winning journalist with Global News, hear from leaders in the health space on what they're doing, why they're doing it and the impact it is having. Attendees will have the chance to interact and share the ongoing gaps and challenges they're experiencing and propose solutions.
A light breakfast will be provided.
Treatment plan: Transforming healthcare
Canada's health ecosystem is changing, with women innovators transforming the profile of leadership in public and private sectors. Delve into the impact of different ideas and diverse perspectives and how that leads to innovative and positive change. Diversity, equity and inclusion is critical to growth in a global economy, and this is especially true in healthcare due to its multi stakeholder nature. By elevating a range of voices, Canada can achieve a deep and measurable impact on health outcomes.
Agenda:
8:00 – 8:30 a.m. — Registration, breakfast and networking
8:30 – 8:35 a.m. — Opening remarks
8:35 – 9:15 a.m. — Panel discussion, moderated by Katherine Ward, Digital Broadcast Journalist, Global News
9:15 – 9:20 a.m. — Closing remarks — Brigitte Nolet, President and CEO, Roche Canada
9:20 – 10:00 a.m. — Coffee and networking
Date
Wednesday, March 08, 2023
8:00 am – 10:00 am EST
Where
MaRS Centre, CIBC Live Lounge 661 University Ave