Next Great Big Ideas: Canada's Life Sciences Summit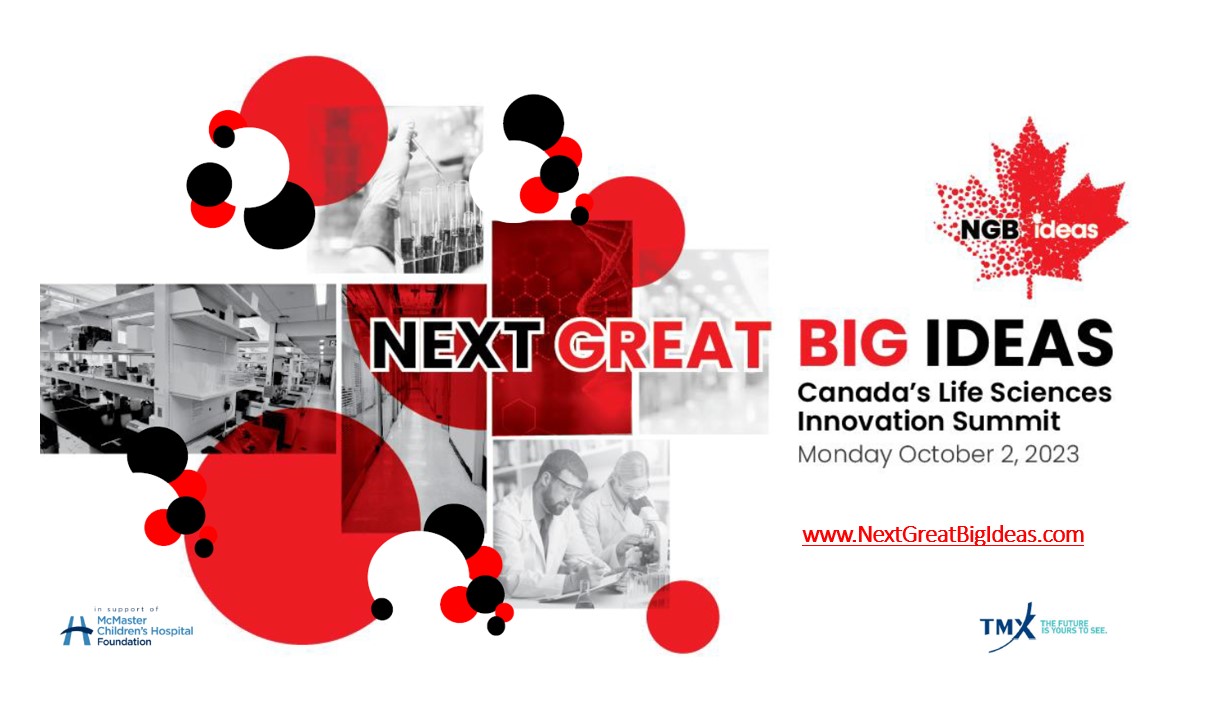 Held in support of McMaster Children's Hospital, the NGBI Summit is for anyone interested in Canadian Life Sciences.
Whether you are an industry executive, startup, investor, academic, or simply someone curious about the latest developments in AI drug development, agritech, biotech, genomics, medtech, radiopharmaceuticals, therapeutics and more, this is a must attend event.
With a diverse lineup of speakers, cutting-edge topics, and opportunities to network with leading professionals, NGBI offers a unique platform to learn, connect, and be inspired.
Where
[Hybrid] Hamilton Convention Centre & Virtual
allTags
No allTags saved to the post yet …