Winning SR&ED / Accounting Practices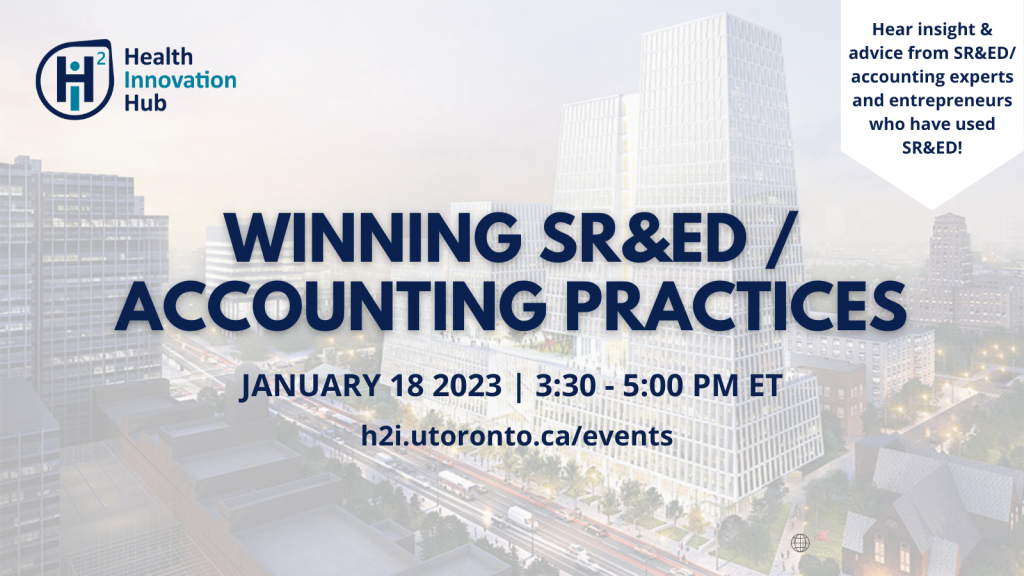 Are you an entrepreneur looking to better understand how to apply for and leverage the Scientific Research and Experimental Development (SR&ED) tax incentive? Join H2i virtually on January 18th for a deep dive into the program. The session will feature accounting/SR&ED experts and early-stage founders from the University of Toronto ecosystem who will share their personal experience and insight from accessing the program.
Register now to join us January 18th to hear the 'real story' of SR&ED and what it can do for you.
Format:
Date
Wednesday, January 18, 2023
3:30 pm – 5:00 pm EST
allTags
No allTags saved to the post yet …