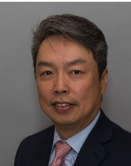 Patrick has more than 20 years of experience in the field of information privacy. An expert in the development and implementation of privacy programs, he is also a Certified Information Systems Security Professional (CISSP) and Certified Information Privacy Professional/Canada (CIPP/C).
In his current role as CEO of Privacy Horizon, Patrick is responsible for developing the Company's PHI Framework (product) and strategic roadmap for providing privacy compliance expertise and practical solutions to early stage, small & medium size healthcare companies. Patrick is an instructor with the National Institutes for Health Informatics (NIHI), formerly the Waterloo Institute for Health Informatics Research (WIHIR) teaching workshops on eHealth Privacy including Agile PIA and methodology, Privacy & Security for Start-Ups & App Developers, and European Union General Data Protection Regulation (GDPR). He is also a faculty member of Digital Health Canada to provide privacy and security education instruction to individuals preparing for the Health Informatics certification exam.
In his previous role as the Senior Program Director for the Identity, Access and Privacy portfolio at eHealth Ontario, he is accountable for strategy and planning, product management and adoption of the provincial client and provider registries within the health care sector. Prior to that, he led the privacy office at eHealth Ontario, and built the Province's first "eHealth Privacy Centre of Excellence" – establishing eHealth Ontario as a leader in the development and implementation of privacy best practices that would support the paradigm shift brought on by the creation of an integrated provincial electronic health record. Before joining eHealth Ontario, Patrick held a number of executive positions in the private sector focused on the development and implementation of privacy and data protection programs across the Canadian health care sector.