Centre for Aging + Brain Health Innovation (CABHI) Programs
Drive Innovation in Aging and Brain Health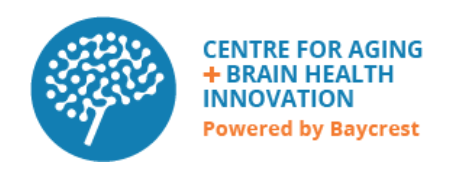 The Centre for Aging + Brain Health Innovation (CABHI) is a solution accelerator, helping to drive innovation in the aging and brain health sector.
The Centre for Aging + Brain Health Innovation (CABHI) at Baycrest in Toronto, Canada, is the result of the largest investment in brain health and aging in Canadian history.
Our first-of-its-kind partnership of healthcare, science, industry and government is a hub for the design and development of innovations helping older adults age safely in the setting of their choice, while maintaining cognitive, emotional and physical well-being. Innovation in this sector is vital to address the growing aging population, brain health and seniors' care needs.
Program Details
CABHI will support collaborations between leading seniors' care organizations in North America and global innovators with promising solutions in medical devices, therapeutic approaches, emerging technologies, wellness and digital health solutions, healthcare delivery practices, and practitioner/caregiver training and support.
Active innovation programs:
Spark Program
Mentorship, Capital and Continuation (MC2) Program
Questions?
Programs are always evolving and adapting at CABHI. Please contact info@cabhi.com or visit the CABHI website for more information about current or past programs.