Cyclica Academic Partnership Program
Accelerate Small Molecule Drug Discoveries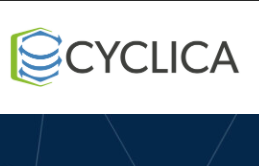 Empower academic research experts with computational medicinal chemistry technologies to accelerate small molecule drug discoveries.
The Cyclica Academic Partnership Program aims to bring small molecules from the bench to bedside faster. CAPP's technology is disease agnostic and they welcome all labs that work on small molecule drug discovery to apply. We believe CAPP will help achieve this mission by:
Accelerating Publications that will contribute to better understanding of diseases and therapeutic opportunities
Advancing Commercialization Opportunities through Cyclica's network of VCs and Pharma partners to bring novel therapeutics to clinical settings faster
Each successful applicant will be offered one of two awards to support small molecule design or screening efforts. Depending on the award type, awardees will receive access to Cyclica's proprietary deep learning technologies, Ligand Express® or Ligand Design™.
Applicants can apply for in-kind access to the Ligand Design or Ligand Express platform.
Generate novel compounds with desired ADMET properties that are specific to your target(s) of interest while avoiding anti-target(s).
Screen existing compounds for mechanisms of action, ADMET predictions, or repurposing opportunities.
In addition, Cyclica will also provide:
Scientific Support to ensure awardees will extract the most value from Ligand Express® and Ligand Design™
Funding Support through grant co-applications
Commercialization Opportunities, through asset sharing, in the forms of joint ventures and/or out-licensing
A Path to Venture Capital and Biotech Companies that are therapeutically aligned to your science
What types of applications are most likely to succeed? CAPP is seeking to support labs that possess the following characteristics:
Strong biological and disease area expertise
Entrepreneurial
Collaborative in nature
Good publication and funding track record
Questions?
Please contact maurice.shen@cyclicarx.com, or visit the CAPP webpage for more information.