Mental Health Awareness for Entrepreneurs
Mental Health Awareness and Support within the Entrepreneurial Community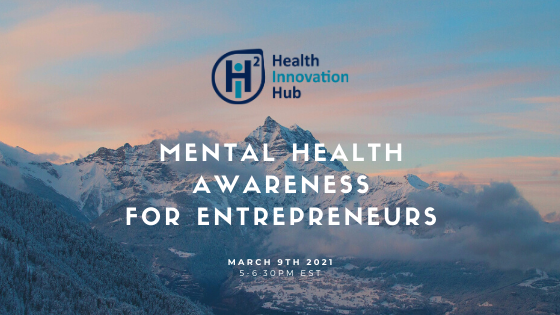 Our Mental Health Awareness session invites entrepreneurs of all backgrounds to come together and discuss their lived experiences, tips, and tricks for mental health and stress management.
Each year, H2i holds a dedicated event focusing on mental health awareness and support within the entrepreneurial community. Life is complex, and starting your own business can make it even more so.
Event Details
We have assembled a diverse panel of community members who have lived experience across the entrepreneurial spectrum, from earlier stage venture creation to advanced venture scaling.
We have speakers who span the industry, research, and clinician spaces, providing valuable additional insight into effective practices for balancing entrepreneurship and other pursuits.
How to Register:
2022 event dates and registration coming soon.