MITACS Accelerate Entrepreneur Program
Develop the Research or Technology at the Core of Your Business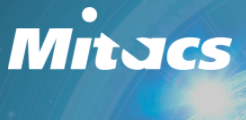 The MITACS Accelerate Entrepreneur Program provides early-stage support to post-doctoral fellows and graduate student entrepreneurs.
The MITACS Accelerate Entrepreneur Program funds student entrepreneurs to further develop the research or technology at the core of their business when hosted by an incubator facility. MITACS funding helps student entrepreneurs to take real, meaningful advantage of the supports provided by the incubator, with the goal of commercializing the technology, product, or service rapidly.
In a nutshell, post-doctoral fellows and graduate students get paid to grow their company and get into the market faster. Click here for a list of incubators approved for Accelerate Entrepreneur.
Starting at 50% funding, both MITACS and the start-up invest in a research-based internship with the company for the graduate student or postdoc entrepreneur.
The student entrepreneur spends the internship undertaking research that both furthers the company and their graduate work, while drawing a salary.
They receive a minimum of $10,000 for a 4-month project.
We support growth where you need it: The MITACS Accelerate Entrepreneur Program helps an early-stage business where it makes the most sense:
– Piloting and testing a new product, service or technology
– Iterating and improving on an existing product, service, or technology 
Flexible and scalable options:
– Make the company's limited budget go farther
– Applications are accepted anytime
– Evaluation is completed in 6-8 weeks
– Projects start at 4-months and can be scaled up depending on the start-up's needs 
Get started on your application today! An Accelerate Entrepreneur application consists of:
The completed Mitacs Accelerate proposal
The completed Conflict of Interest declaration
A letter of support from your host incubator facility
Questions?
Please email accelerate@mitacs.ca with questions about program requirements and eligibility, or visit the MITACS website for more information.