Gojitech Partners with City of Kawartha Lakes Family Health Team to Revolutionize Clinician-Patient Experience using AI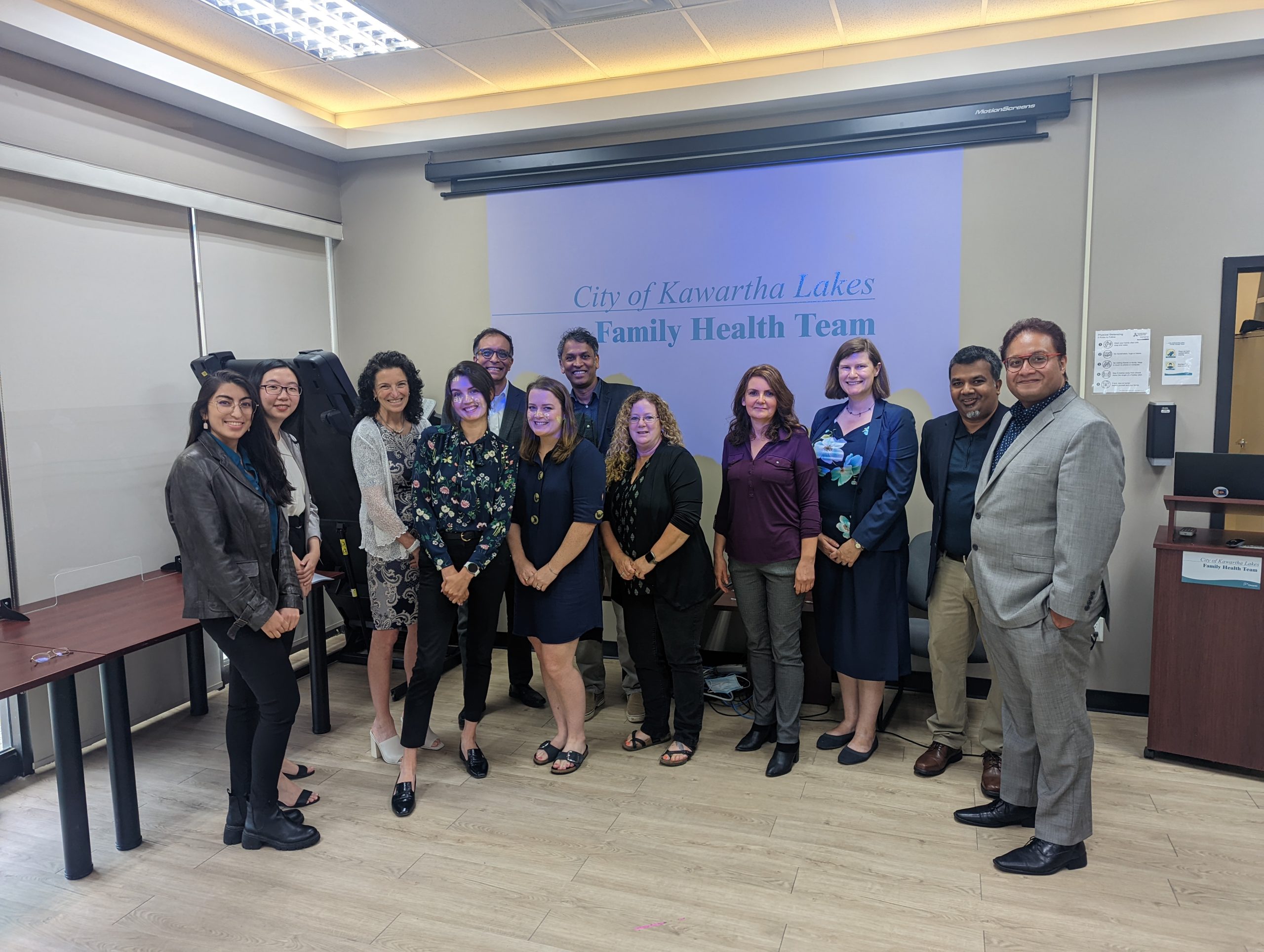 Congratulations to H2i venture, Goji Technology Systems Inc. (Gojitech), for the launch of their AI Platform in collaboration with a project by the Ontario Bioscience Innovation Organization (OBIO ®) and the City of Kawartha Lakes Family Health Team! This project aims to improve the patient and provider experience, and enhance health outcomes using Gojitech's virtual assistant platform, Goji Voice.
Gojitech is a venture that is driven to revolutionize the healthcare system through its Goji Voice solution, which works the way clinicians work. Goji Voice simply sits as an add-on to existing electronic health record systems making it easier for clinicians to deal with their digital systems using voice commands and touchless gestures powered by artificial intelligence.
Goji Voice enables clinicians to easily record their interactions with patients using mobile devices or computers, so the entire conversations can be captured beyond the snippets of patient interaction that are traditionally found in patient files. The goal of this assistive technology is to improve the experience in the patient-clinician interaction and reduce clinician burden in documenting encounters. Goji Voice has the technology to convert recorded conversation into text, so that clinicians can quickly review notes, highlight key concerns, and add new information.
Once the clinical notes have been captured by Goji Voice, clinicians can review them and save the text directly into their practice's medical system. Additionally, Goji Voice has the capacity to capture clinical insights, reminders and follow-ups, tests, orders, and more, so that the burden of manually tracking notes or actions can be reduced for clinicians.
I am very excited to announce the launch of Goji Voice in Ontario with CKL FHT (part of the Ontario Health Team) and in the coming weeks with McMaster University Family Health Team at their two clinics, Family Health Practice and Stonechurch Family Health Center.

Roe Sivanandan, President and CEO of Gojitech
Goji Voice is now being deployed at multiple clinical locations within the City of Kawartha Lakes Family Health Team. Funded by OBIO, this project will assess the impact that Goji Voice has on improving the in-person, patient-clinician experience now that more face-to-face activities are resuming.
In an interview with Business Wire, Sivanandan shared, "We are confident that Goji Voice will improve patient care by enabling CKL FHT clinicians to focus more on their patients and less on their computer screens."
Gojitech is led by Sivanandan, co-founder with Giri Amarakone, Dr. Dennis Chan and David Campbell. Their vision is to reform the use of healthcare technologies and reconnect clinicians to their practice and patients.
H2i is thrilled to see Gojitech continue to emerge as a leader in patient care and looks forward to following the impact that Goji Voice has on clinicians and their practices.
Congratulations!
allTags
No allTags saved to the post yet …