THE ORIGIN SERIES: NOTOGEN INC.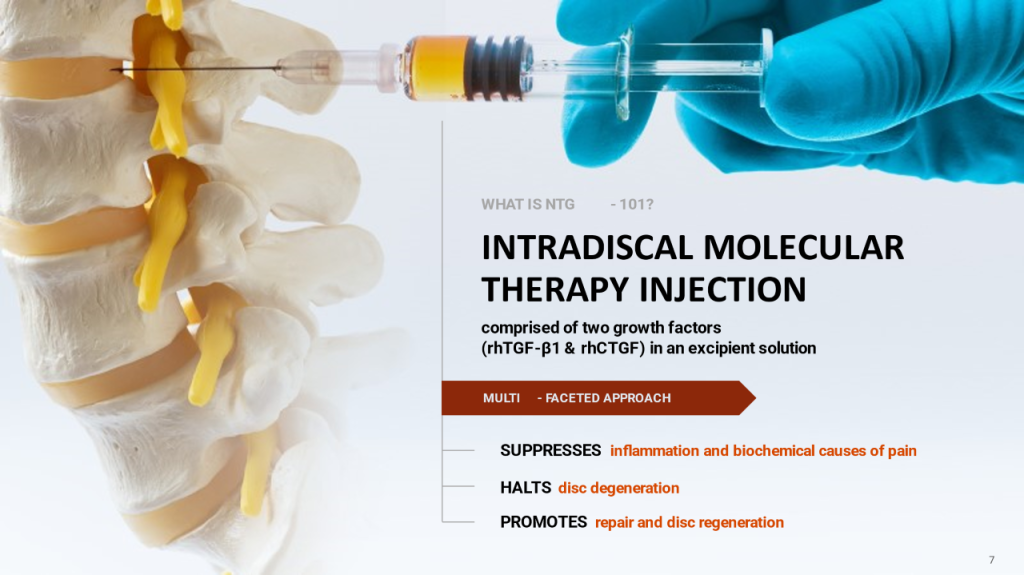 Intervertebral discs are natural shock absorbers that enable us to move our bodies. These discs naturally degenerate with age and this can lead to degenerative disc disease, oftentimes resulting in severe pain and/or disability.
Twenty-three years ago, Dr. Mark Erwin, Co-Founder & CSO of Notogen, learned of the possible anti-degenerative role of notochordal cells in intervertebral discs and was inspired to explore these cells in regeneration technologies. After many years and numerous investigations, Dr. Erwin and his team made a research breakthrough and showed that notochordal cells secrete soluble factors that can suppress disc degeneration and induce repair.
Following a successful large-scale animal trial conducted by Dr. Erwin's team, where the injection of these factors showed highly beneficial results in regenerating intervertebral discs, Notogen was formed to translate their therapeutic discovery of "NTG-101" into clinical practice, providing an aid for patients suffering from intractable disc-related pain and disability.
Since its launch, Notogen has developed an extensive and robust peer-reviewed, scientific, and mechanistic foundation of research that underlies their lead product, "NTG-101."
In 2018, Gary Margolis joined Notogen as its CEO to run the corporate aspects of the company, to help secure sufficient funding for Notogen's project and to help move "NTG-101" into clinical development or secure a partnership to do so. "We have a very solid team of experienced, dedicated scientists who have made all our scientific advances possible," Dr. Erwin says.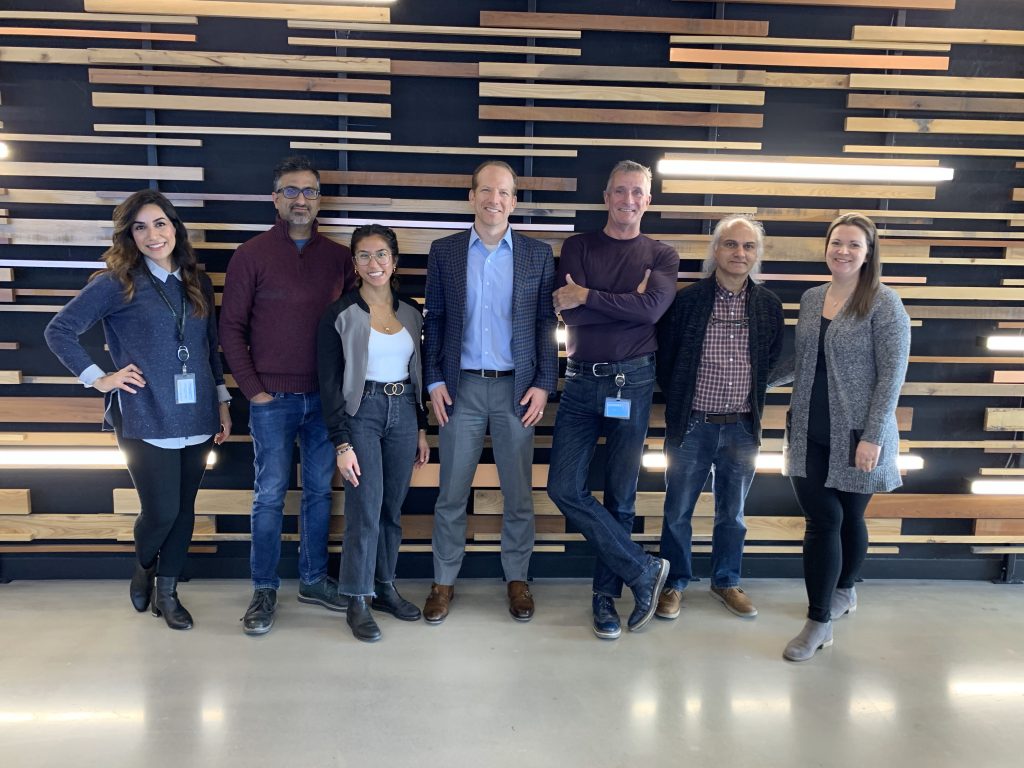 "We were [also] fortunate to add Gary Margolis, an experienced lawyer and healthcare investment professional to our team, to help secure funding and work with our experienced advisory team of interventionists, spinal surgeons and business consultants to provide the necessary guidance to keep Notogen on the right track towards the clinic and eventual commercialization."
However, the venture has had its share of challenges as it has scaled. Most notably, Dr. Erwin suggests that new and existing ventures be considerate of how difficult it is to raise money, and to persevere in order to find the right investor or partner for their product and company.
Dr. Erwin reflects, "We did not fully, appreciate how difficult it would be to access the necessary funding to perform our fundamental experiments and to fund Notogen's ongoing development. National and other peer-reviewed granting agencies, especially in Canada, require an inordinate amount of time and effort to obtain grants, and these grants are typically small in size and do not provide adequate funding for life sciences companies."
In Notogen's case, it found that its project outcomes were not considered a top priority within the healthcare realm when compared to other maladies, such as heart disease, cancer, or neurodegenerative diseases. "Although degenerative disc disease (DDD) and chronic back and neck pain is one of society's most prevalent health issues, these grant agencies do not necessarily recognize DDD as a priority indication. As a result, sourcing the necessary funding from these agencies was a serious challenge."
The Notogen team found additional challenges as an early-stage venture developing a novel biological therapy, as investors were reluctant to invest in a novel therapy without human clinical data. In the search for funding, Mr. Margolis and the Notogen team have had to frequently deal with this reluctance, and shares that while it is understandable to some extent, it creates a "catch-22" for companies because human clinical data is required for funding, but funding is required to obtain human clinical data. "Finding and securing sufficient funding for our company was difficult and required significant perseverance. Fortunately for Notogen, we were able to access funding from a visionary investor, which has been crucial to our success."
Notogen's well-deserved success was further recognized in January 2023, as the venture announced a partnership with Boehringer Ingelheim. Mr. Margolis notes that "[This] research collaboration and partnership agreement with a top global pharmaceutical company is a great achievement for our company and team. It is validation of (a) the novel approach Notogen has taken to solving the huge unmet market need of degenerative disc disease and chronic back and neck pain, (b) the significant market potential for 'NTG-101', and (c) the outstanding scientific work and achievement of our talented scientific team."
Additionally, Notogen's partnership with Boehringer Ingelheim will enable the venture to leverage the significant financial resources and technical expertise that Boehringer Ingelheim brings, allowing both teams to accelerate the development of "NTG-101" with the goal of securing future regulatory and commercial success.
Thinking back over the last several years, Mr. Margolis recalls the impact of participating in H2i's programming through sessions that allowed him to connect with leaders from other ventures at various stages. "I have enjoyed participating in candid discussions with these business leaders, discussing common issues and questions, and gaining interesting and useful ideas and insights that Notogen has been able to put into practice. [It is also] rewarding to be able to provide advice, assistance and lessons learned to earlier-stage ventures."
The future is looking bright for Notogen – with its new partnership, the Notogen team will be focused on working collaboratively with the Boehringer Ingelheim team to complete the next milestones. In the short-term, the venture aims to achieve the various development, regulatory and commercial milestones outlined in its partnership agreement. In the long-term, the venture hopes to see its product, "NTG-101," widely accessible and benefitting patients around the world.
H2i would like to congratulate Notogen for their recent achievements, and applaud them for an impressive and revolutionary journey to date!
If you are interested in learning more about Notogen, please visit their website.
allTags
No allTags saved to the post yet …