Announcing: H2i International Programming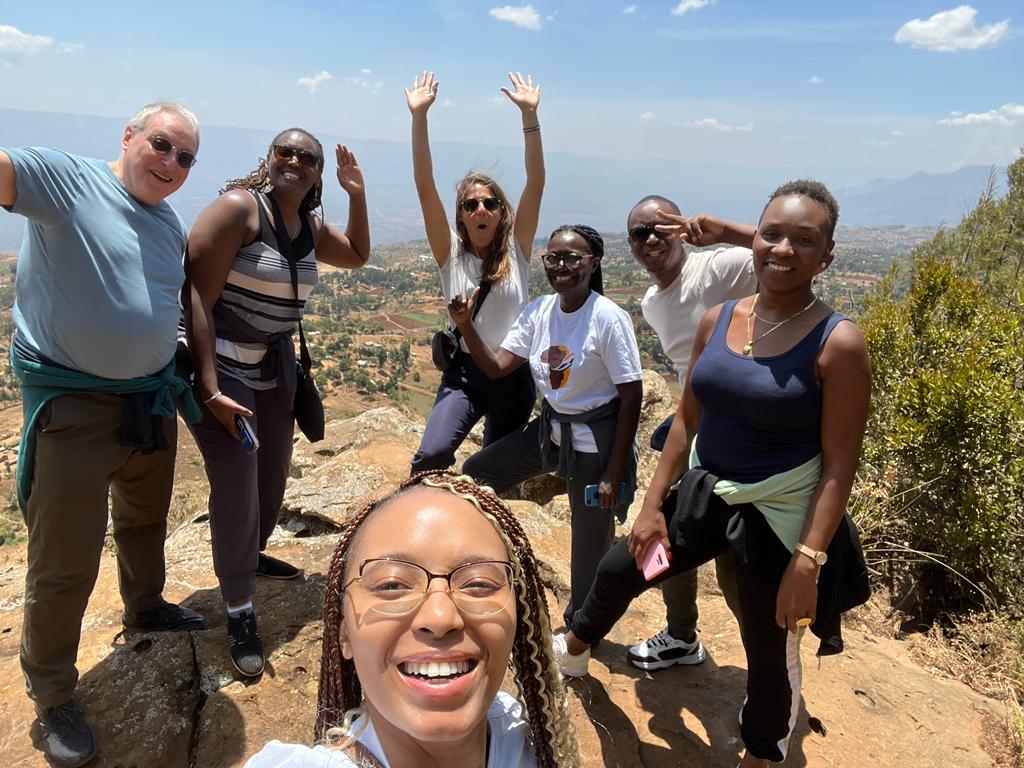 H2i has embarked on an exciting new journey this past year, joining an international coalition focused on strengthening and connecting health entrepreneurial ecosystems through knowledge exchange and collaborative practice on a global scale.
Health Entrepreneurship (HENT) is one of three pillars within the broader African Higher Education Health Collaborative, of which H2i is a partner. The HENT Collaborative is made up of ten remarkable partners: Addis Ababa University, African Leadership University, African Institute for Mathematical Sciences (AIMS), AMREF Health Africa, Ashesi University, University of Cape Town, Kwame Nkrumah University of Science and Technology (KNUST), Moi University, the University of Toronto, and The Mastercard Foundation.
University of Toronto's HENT team is made up of three campus-linked accelerators: Health Innovation Hub (H2i) at the Temerty Faculty of Medicine, The BRIDGE at UTSC (home to the renowned African Impact Initiative), and ICUBE at UTM. The accelerators join University of Toronto's Office of the Vice President, International in leading the university's involvement in this exciting ten-year program.
Together, the HENT Collaborative will work to support initiatives driven by multiple innovation hubs across the African continent, enabling entrepreneurs to grow their ventures in the medical health space. This started in 2022 with the Health Entrepreneurship Challenge, a year-long boot-camp training model whose first cohort boasted 16 impressive ventures in the health space from eight countries, selected from 227 applications from more than 500 founders across 20 countries. Several of those ventures are also engaged directly as mentored ventues within H2i.
While H2i continues to support the HENT Collaborative, they will be working concurrently to build further partnerships with universities and other health innovation hubs across the African continent that more broadly supports the vision of the health entrepreneurship. Initial conversations and knowledge exchanges have produced interest in implementing familiar formats of H2i programming such as Professional Service Vouchers, FemSTEM and KOL Practice Pitches within differing institutions, in addition to seen new initiatives driven by the partners.
To lead H2i's involvement in this collaborative, and to develop new partnerships and expand H2i's programming further on the international stage, H2i has welcomed a new team member. Amanda Dlamini joined H2i as the International Program & Communication Coordinator in late 2022. She brings eight years of experience in communications and program coordination, and a passion to empower entrepreneurs. Previous work includes collaborating on diabetes-focused initiatives in South Africa. Dlamini also holds a Master of Management, Innovation & Entrepreneurship from Smith School of Business at Queen's University.
"It is important to cultivate an environment that celebrates and promotes entrepreneurship," Dlamini says. "I have always wanted to find a way to apply my passion for health innovation to an African context, and I was energized to see such an opportunity open as part of this collaborative project. It allows me to represent Africa as a Diaspora, but also contribute in a meaningful, way to my continent. We not only have beauty and richness, but we have knowledge and creativity, which the world will see from the talented entrepreneurs emerging through the HENT Collaborative."
Dlamini and H2i Director Dr. Paul Santerre recently travelled to South Africa, Rwanda, and Kenya to meet with members of the Health Entrepreneurship Collaborative and develop further partnerships.
As well as the emerging international health-focused programming, ventures from partner universities and the Health Entrepreneurship Challenge cohorts will be invited to join H2i's core programming, enabled by hybrid and virtual models. In the past months, ten ventures from the first Health Entrepreneurship Cohort have joined H2i and are actively participating in sessions. Recently, H2i collaborated with AIMS in Kigali, Rwanda, on a health entrepreneurship workshop which took place over two days in March and had over 60 participants.
At iwell (more formally known as I4Well Health Technologies), we are struck with such a huge opportunity to be under the mentorship of H2i, the open-door opportunities it has come with, the networks it has opened, and the knowledge gained, this means a lot to the development of our venture. With the help from H2i, we look forward to reducing the prevalence of sudden deaths due to complications of poorly monitored high blood pressure across Africa and in low-income resource countries.

iwell, Health Entrepreneurship Challenge Cohort Participant & H2i Venture
Find out more and keep up to date with HENT and H2i's international programming by visiting this page! For any questions, please contact Amanda at h2i.international@utoronto.ca.